China ramps up renewable energy deployment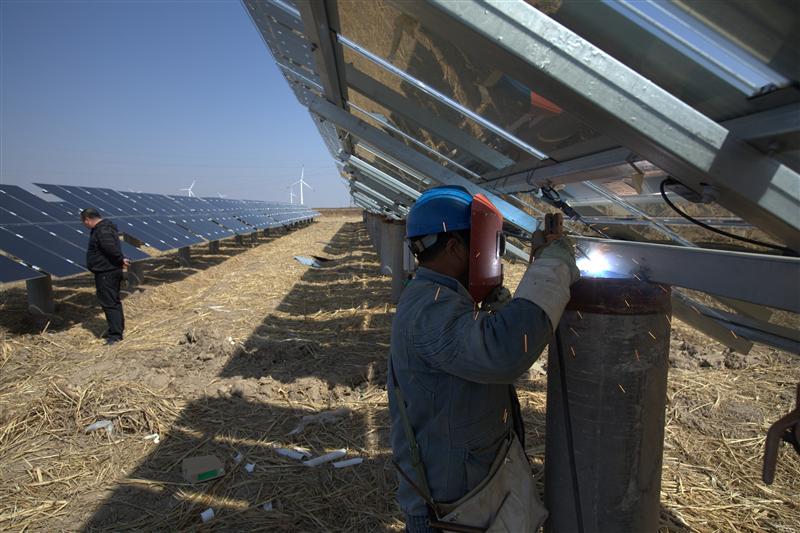 China may have broken its own record for renewable energy capacity following a banner year in which over 50GW of solar, wind and hydro was installed, according to a senior energy official.
Speaking at the energy assembly in Abu Dhabi, Shi Lishan from the National Energy Administration (NEA) claimed that China's renewable energy capacity reached 430GW at the end of last year — if confirmed when official data is published later this year this would be significantly more than major rival, the US.
According to Unearthed analyst Lauri Myllvirta, 424 of 430GW comes from wind, solar and hydro, with the remaining 6GW thought to be biomass.
And of the 50GW of renewable energy China installed in 2014, 20 was wind, a little over 10 was solar and around 22 was hydro.
Taking the country's enormous hydro-energy sector out of the equation – it accounts for around 70% of renewables generation – China's renewable capacity stands at 122GW.
That figure means that China has more than doubled its wind and solar capacity since 2011 when it could generate no more than 50GW.

You may recall China did something similar at the same time last year, having installed more solar panels than anyone ever has — this year it installed a little less.
And earlier this month BNEF reported that China the biggest investor in green energies, having spent over $90b in 2014 alone.
China's ploughing ahead with its clean energy plans, with Lishan stressing the country's commitment to cutting carbon emissions — though it is also the world leader in that.
China's installed capacity appears to be significantly higher than data from the US  – though the two data sets are not directly comparable.
The stats from America are from November and refer to 'operating generating capacity', — much of China's built capacity is, in fact, not operating and may not be connected to the grid.
If the data proves accurate, however, it would indicate a significant gulf opening up between the two. With hydro, China has more than double the capacity of the US. Sans hydro, it's almost double.
With 73.6GW from wind and solar, the US is around where China was in 2012.