Donor watch: Tory city donors invested in coal, oil and gas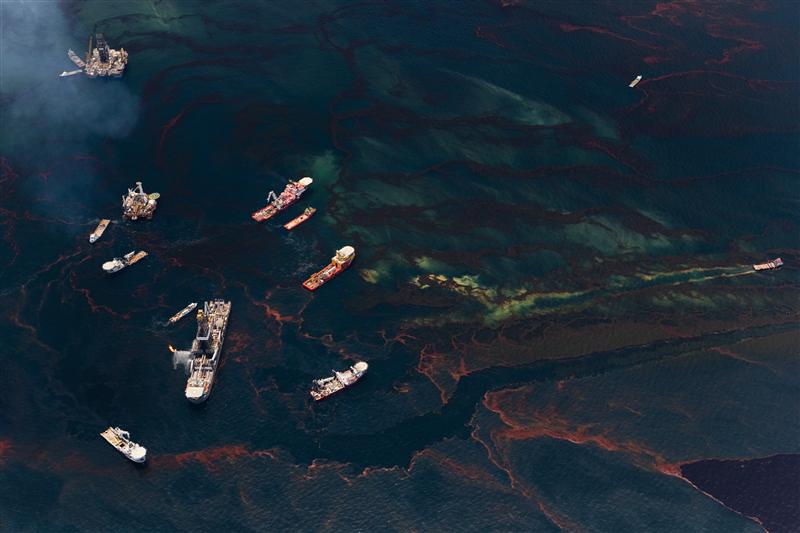 At least five major donors to the Conservatives in the crucial pre-vote period at the start of April have substantial interests in fossil fuels – according to a Unearthed analysis of weekly data from the electoral commission in the buildup to the final days of the campaign.
The donors include Edward K. Eisler, now non-exec chairman of the investment and risk committee at LetterOne. The Russian owned firm whose energy subsidiary is under pressure to sell North Sea energy assets.
The role of city investors in funding political parties is widely reported – but relatively little analysis has been carried out on the nature of their investments.
The analysis of the period March 30 to April 24 comes with all three major parties committed to action on climate change in principle – but with strong policy differences.
Tory cash injections included £100,000 from Jeremy Hosking, a financier whose investment company has holdings in Halliburton, one of the world's largest  and most controversial oil services companies and £10,000 from the non-executive chairman of a Russian firm which recently acquired North Sea oil and gas assets.
Also trying to push Cameron over the finish line was Ayman Asfari, worth £1.3bn, Chief Executive at oil and gas services firm Petrofac. He and his wife gave £40,000 between them in the weeks before the election – but he's given as much as £450,000 to the Conservatives in total since 2010. Other financiers had interests in oil supermajors and mining giants Exxon, BP and Rio Tinto.
See also:
Major energy investor gives Tories £600k
Tory donors linked to unconventional gas industry
Has Pickles intervened to reject onshore wind in Tory seats more than other developments
None of the the Labour donors that we were able to identify with certainty had fossil fuel interests, although wind energy firm Ecotricity made a £100,000 donation on April 15th. Ecotricity also donated to the Liberal Democrats.
And the Tories did not only receive donations from individuals with fossil fuel interests – receiving £10k from the chairman of North British Wind energy, Christopher Wilkins.
Caveat: This is not an exhaustive survey: there were certain donors who were difficult to clearly identify. For more details, read on.
Jeremy Hosking
Gave £100,000 to the Conservatives on April 13th
Ranked 309th in Sunday Times Rich List 2015, Hosking made his millions through private equity and investment.
Formerly of Marathon Asset Management, which has holdings in numerous oil and gas companies including Petrobras (Brazil's corruption mired state-controlled oil company), YPF (Argentina's state-controlled oil and gas company) and Alpha Natural Resources, one of America's leading producers of coal.
Hosking retired from Marathon Asset Management in 2012.
In 2013 Hosking set up an investment office, Hosking & Co. in Dublin. Hosking and Co.'s most recent filings show investments in fewer fossil fuel companies than his old fund, but it still has interests in Halliburton, the controversial company that paid out more than $1bn following its role in the Deepwater Horizon oil spill in the Gulf of Mexico.
Andrew C Green
Gave the Conservatives £50,000 on April 17th.
Green is a financier at  GAM Sterling Management Ltd and GAM Fund Management Ltd and is lead manager on two funds: GAM Global Diversified and GAM UK Diversified.
According to Citywire, 4.2% of GAM Global Diversified's investments are in oil and gas. His second fund, GAM UK Diversified, is 6.7% invested in oil and gas. Its investments include oil supermajor BP – its fifth biggest holding – and Anglo American PLC, its fourth biggest, which mines thermal coal amongst other things.
Ayman Asfari
Gave £20,000 to the Conservatives on April 9th. His wife, Sawsan Asfari, also gave the Conservatives £20,000 on April 1.
This Syrian-born, London-based businessman is thought to have net worth of $1.3bn  and is Chief Executive at Petrofac, a British multinational providing services to the oil, gas and energy industries and involved in a major Shetland isles gas project.
Petrofac has faced a difficult year, due in part to falling oil prices, and has recently raised the possibility of job losses at its Scottish plant. Asfari has given more than £450,000 to the Tories since 2010.
Edward K. Eisler
Gave £10,000 to the Conservatives on April 10th.
This former Goldman Sachs and Lehman banker is now Non-Executive Chairman of the Investment and Risk Committee at LetterOne, a Luxembourg-based investment firm run by Russian oligarch Mikhail Fridman. LetterOne has recently stirred controversy over its purchase of 12 North Sea oil licenses from RWE's oil and gas unit DEA.
Following the deal, the Department of Energy and Climate Change raised concerns that the supply of gas from the fields to the UK could be imperiled in the event of further sanctions against Russia. Last month, DECC told the Guardian that Ed Davey would revoke oil licenses for the field unless control of the field was passed elsewhere.
Michael Lewis
Gave £10,000 to the Conservatives on April 15th.
Lewis is a fund manager and former vice chair of Israel advocacy group Bicom who was reportedly one of those businessmen who helped to fund Liam Fox's friend Adam Werrity.
Lewis's key fund is the Wesleyan International Managed unit trust. According to Citywire, 7.15% of this fund is invested in oil and gas, including sizeable interests in Rio Tinto (metals, minerals and coal mining) and oil supermajor Exxon.