Why China's carbon emissions are lower than everyone thought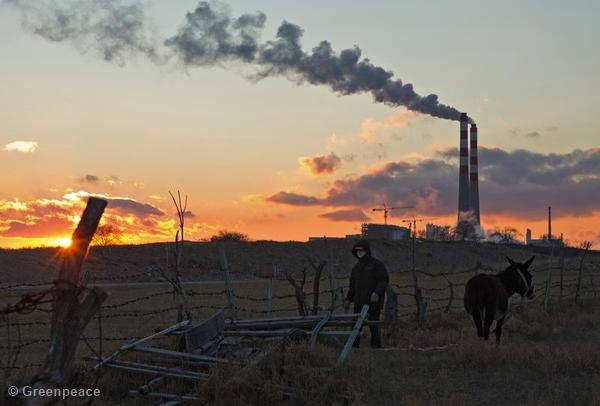 Everyone has majorly overestimated just how much carbon China has been emitting this century, according to new research.
China, which not long ago dived head first into an age of rapid coal-fired industrialisation, has been producing jaw-dropping amounts of carbon dioxide for years, becoming the world's biggest emitter back in 2007.
But an all-star team of researchers from Harvard and the Chinese Academy of Sciences claim that China's carbon count is way lower than everyone figured— because it was burning low-quality, low-carbon coal.
That means that, in the first 13 years of this century, China produced 2.9 gigatonnes less CO2 than was widely thought — equivalent to 10% of global carbon emissions.
Its emissions in 2013 alone were up to 14% lower than previously reported; down to 2.49 gigatonnes. These supposed miscalculations don't change the fact that China is still the world's largest emitter, the scientists stressed.
The emissions gap is down to the fact that China's been burning more low-grade brown coal, which hasn't as much carbon as bituminous coal. They figured this out by taking into consideration fuel quality when establishing emission inventories.
Been there done that
Their findings, however, aren't all that new. They reference one significant overestimation by the Emissions Database for Global Atmospheric Research (EDGAR) but overlook the fact that similar calculations have been done by the IEA, EIA, BP and even Unearthed.
Read: How China produced more coal in 2013 and why that matters
And: How China reduced its emissions
They say China used 3.84 gigtatonnes of coal in 2013, but the National Bureau of Statistics' figure of around 4 gigatonnes isn't far off at all. And the calorific value they has only a decimal point difference from that which the Chinese government use.
The thing is that this study was conducted a year ago, and many energy analysts have since updated their emissions estimates. This past February, for instance, the Chinese government revised its coal consumption figures to roughly in line with what Harvard and co have discovered.
The results are basically just validating and improving existing estimates.