'Dieselgate' scandal: government regulator receives over £80 million from auto industry in past 10 years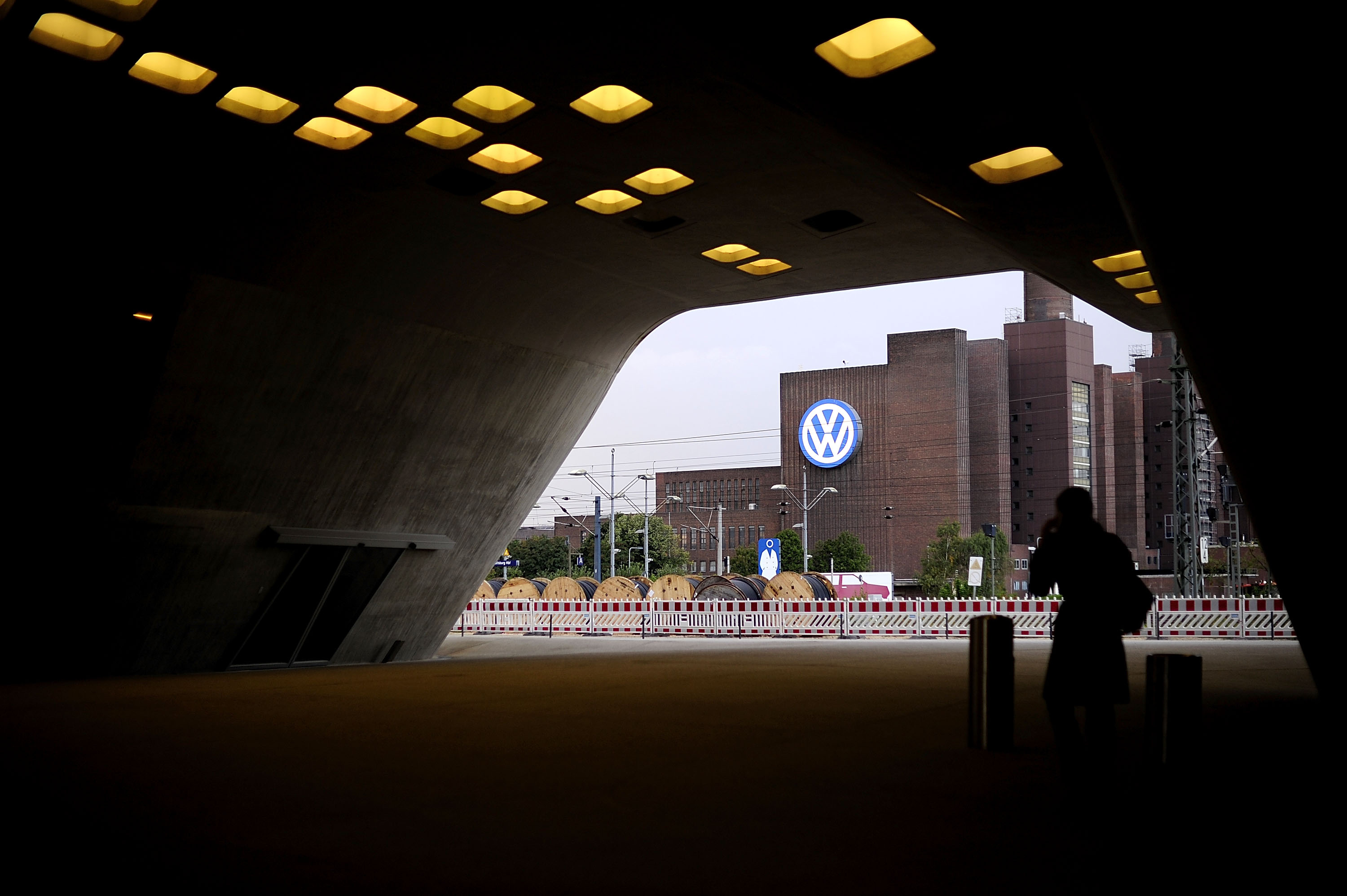 The UK government agency responsible for testing pollution levels in new cars has received more than £80 million from the auto industry in the last decade, prompting concerns over a potential conflict of interest.
The findings, part of an investigation by Greenpeace, reveal that the Vehicle Certification Agency (VCA), which is part of the Department for Transport, has become increasingly dependent on revenue from car companies to balance its books; while key staff, including its chief executive, have previously held senior roles at vehicle manufacturers.
Greenpeace can further reveal that a Conservative transport minister regarded the testing body – a government agency – as a 'business' that should be encouraged to grow so it could 'contribute to the wider UK economy'.
The news was greeted by transport campaigners as evidence of the need for an "independent agency" and comes as the Transport Select Committee prepares to question the transport secretary and chief executive of the VCA later today, regarding the diesel emissions scandal.
'Commercialisation' of regulator
The VCA receives the majority of its funding from car companies in return for certifying that vehicles have passed emissions and safety tests.
Following the  Volkswagen emissions scandal, regulators like the VCA are facing tough questions. Not only due to VW's use of "defeat devices", but because other manufacturers, including Mercedes-Benz, Honda and Mitsubishi, are alleged to have sold vehicles that emit significantly more pollution on the road than during laboratory tests.
In Europe, each member state has its own 'type approval' agency, which compete against each other for the lucrative business of testing new vehicles and, according to transport campaigners, this can result in a race to the bottom.
Greg Archer, clean vehicles manager at Brussels think tank Transport and Environment, told Unearthed that: "car-makers 'shopping' for the best regulator to approve their new cars shows just how partial and inadequate car testing in Europe is. We need an independent agency to scrutinise cars and ensure they achieve environmental regulations on the road."
The UK's VCA has become increasingly commercialised over the last ten years, with revenue from type approval rising from 52% of its total income in 2005 to 70% last year, according to an analysis of its accounts.
The agency has claimed to be "the chosen supplier of type approval services to most major global auto manufacturers" and is now operating as a multinational business with offices in countries including Japan, America, Australia, China, India and Italy.
Despite ongoing concerns  about the rigour of Europe's testing regime, the Department for Transport attempted to further commercialise the agency in 2013, by tendering for a private sector partner.  
Stephen Hammond MP, then under-secretary at the DfT, said that the department was testing "a range of options that would enable the business to grow and contribute to the wider UK economy."
A Department for Transport spokesperson told the Daily Telegraph that the VCA charged car-makers in order to cover its operating costs and to provide value for taxpayers.
He added: "Whilst the VCA charges the industry for its services, its governance framework is set by government."
Auto industry revolving door
Greenpeace can further reveal that senior staff, and several engineers directly responsible for conducting type approval tests, have previously worked for leading car manufacturers.
This includes Paul Higgs, the interim chief executive who, according to his LinkedIn profile, is a former commercial manager at Lotus; chief operating officer, John Bragg, who was group chief engineer and director of manufacturing at Jaguar Land Rover and BMW; and outgoing chief executive, Paul Markwick, who is a former chief engineer at Rover Group and BMW.
At least three members of staff responsible for type approval have also worked for car manufacturers.  One type approval engineer moved to the VCA from Jaguar Land Rover, where he was responsible for getting cars through testing. Another member of staff, who lists his current occupation as "Higher Executive Officer (HEO) Type Approval Engineer", previously worked at Nissan.
This revolving door has also seen staff move in the other direction. A current certification manager at Jaguar Land Rover moved there from the VCA, where he was responsible for type approval. Before that he had spent 21 years working in type approval for Jaguar Land Rover.
Greenpeace found this information by searching through staff members' Linkedin profiles. The real numbers could be much higher, as the research was based on VCA staff – both current and former – who are on Linkedin and whose profiles are visible.
Questions raised
The findings come as the transport secretary, Patrick McLoughlin, and the chief executive of the VCA, prepare to appear together before the Transport Select Committee this afternoon.
In response to the VW scandal, McLoughlin issued a statement saying that the VCA would  be "working with vehicle manufacturers to ensure that this issue is not industry wide" and "re-run laboratory tests where necessary and compare them against real world driving emissions".
Also read: