Which fracking firms won the last batch of UK licenses?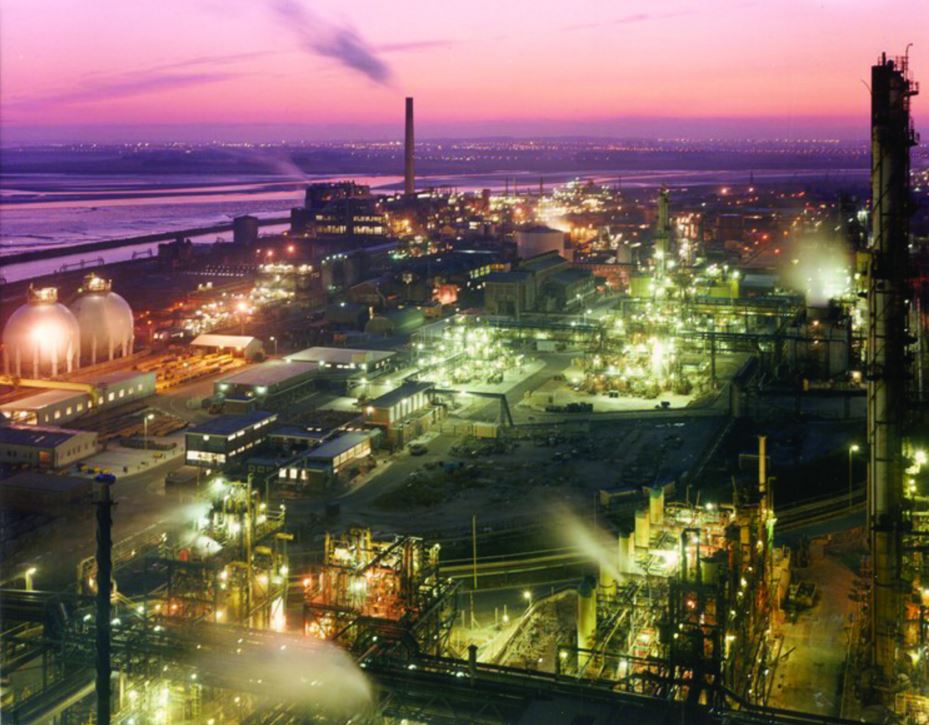 Fracking firms with ties to tax havens are among the latest recipients of UK shale gas exploration licenses, an Unearthed analysis has found.
Following the recently announced second tranche of the 14th onshore oil and gas licensing round, we delved into the details of the clutch of companies hoping to frack in the UK.
And as was the case in our exposé last week, several firms were found to be connected to offshore tax havens like Jersey, Guernsey and the Cayman Islands.
Out of the blocks of land across the country offered to fracking firms, dozens overlap with national parks and other nature reserves, we revealed last week.
This discovery came just one day after the House of Commons elected to allow fracking under (but not in) national parks.
Ineos makes a statement
The biggest winner from the latest licensing round is Swiss chemicals company Ineos, which has been offered 21 blocks — all of which are designated for shale gas exploration.
Ineos is privately-owned multinational company whose boss, British-born Jim Ratcliff, is back in the UK after five years in one of Europe's most notorious tax havens, where he is thought to have saved £100m a year.
The company, which has submitted evidence to the House of Lords on the significance of the UK's shale reserves, has partnered up with Europa Oil and Gas Limited, Canada-based Shale Petroleum UK Ltd, and Upland Resources (UK Onshore) Ltd, which is owned by an entity in the British Virgin Islands.
But Ineos is not the only business connected to tax-havens to be offered fracking licenses in the UK.
New kids on the block
Welsh firm South Western Energy Limited, a private limited entity also targeting British shale gas, is partially controlled by shareholders in tax havens Jersey and Guernsey.
Another would-be UK shale gas pioneer is Nautical Petroleum Limited, a company which, through its owners Capricorn Energy Limited and Capricorn Oil Limited, appears to be an extended arm of Cairn Energy.
Cairn, an oil and gas exploration company that sits on a network of at least 20 entities linked through subsidiaries and their business sprouts, laid off 40% of its workforce in India early this year when faced with a tax dispute in the country.
Discoveries in depth
On Upland Resources (UK Onshore) Ltd, we found a subsidiary of a British Virgin Islands company which was incorporated and listed on the London stock exchange just last year.
Europa Oil and Gas Ltd is also is part of operator Ineos' winning partnership. UK parliamentary questions indicate that the company was part of the consultation group invited by the Department of Energy and Climate Change (DECC) to discuss fracking.
Its parent, an AIM-listed firm in control of five subsidiaries and with exploration ventures in UK, Ireland and France, is partially owned by clients anonymised by HSBC.
Among those named is Christian William Ahlefeldt-Laurvig, who sits on Europa's Board of Directors. He holds more than 10% of shares in the company on behalf of HSBC clients wishing to stay secret. The bank itself also holds significant stake in the fracking firm.
Another one of Ineos' partners is Shale Petroleum (UK) Limited, a brand new subsidiary of Canada-registered Shale Petroleum.
Aside from the mini Ineos empire, Investcan UK Ltd, a company incorporated just a year ago, has itself several licenses.  It's mostly owned by subsidiaries of the French business group SCDM, the general director of which is famous billionaire Olivier Bouygues.
Investcan won its license to explore shale gas in Britain through its partnership with operator Celtique, the drilling company that earlier this year shelved plans to frack the South Down national park.
Nautical Petroleum Ltd, another fracking licensee, is an extended arm of  Cairn Energy PLC, a LSX-listed company that sits on top of a network of 19 others. The oil and gas company which operates around the world had a pretty poor first half of 2015 due to the crude price crisis; it reported losses and saw its share prices fall 4.2%.
Nautical Petroleum was invited to contribute to the Energy and Climate Change Committee's discussions on the "Implications for the North Sea oil and gas industry of the Budget 2011", as well as to UK's energy supply consultations.
And there you have it: the complex tax-haveny web that is the UK's new fracking sector.