Data: Nobody wants to buy coal anymore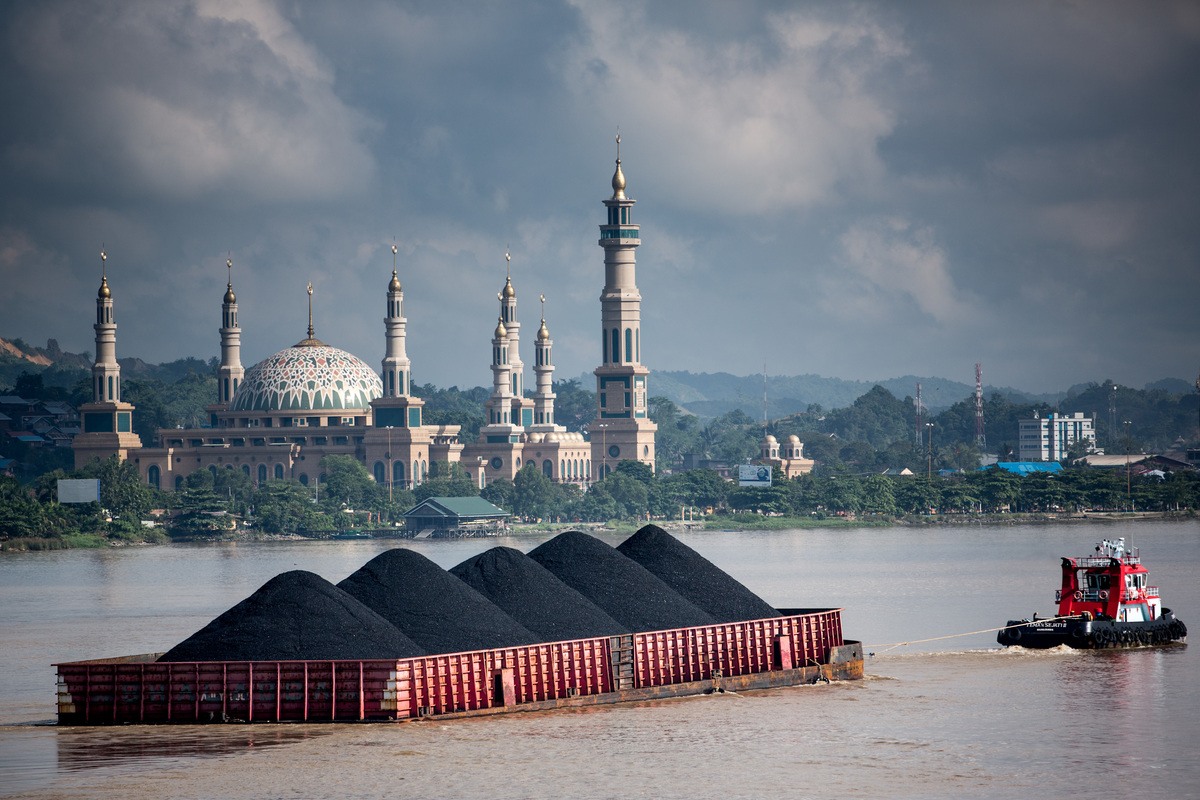 Things are getting even worse for the global coal industry. Somehow.
New data from China and India shows two of the three biggest coal consuming countries in the world continuing to drastically cut coal imports.
As China's imports fell by 30% in 2015, India's fell by 34% year-on-year; two developments that promise to exacerbate the current crisis coal finds itself in.
The China stat comes as the country witnessed a historic reduction in coal consumption, and developed such a huge coal glut that the government intends to close 1,000 coal mines and introduce a three-year moratorium on new ones.
As you can see in the graph below, China's coal import boom peaked way back at the beginning of 2014 and has been in increasingly rapid decline since then.
On the India side of things, imports have fallen even further as the Modi administration ramps up domestic production.
The 34% drop in 2015 is pretty huge, but pales in comparison to the 49% year-on-year fall reported just a month earlier.
What this suggests is that India's coal agenda will not save the global coal sector, just perhaps the domestic Indian coal sector.
Where there's imports, you can bet there's exports
This business with coal imports has had, and will continue to have, a knock-on effect on coal-exporters like Australia, Indonesia and the United States.
It appears as though exports from Australia withstood the barrage of bad news from the Asian coal market last year, but the country's coal sector remains a shambles.
The coal commentariat agrees it's a bad decision to bet the house on feeding the region's glut.
Indonesia, the world's largest coal exporter, looks set to suffer as its two principal customers ease off coal imports.
The country's exports fell by 20% in the first 10 months of last year, and the coal sector expects a decline of a similar size in 2016.
And finally there's the US coal industry, which has had something of a week from hell with Arch Coal declaring bankruptcy and shares in Peabody crashing.
It's fast approaching the nadir, with coal production hitting a 30 year low and consumption also falling precipitously.
On the export side of things, the US has been performing poorly for years; Cloud Peak, for one, the main miner of the Power River Basin in Montana and Wyoming, has been losing money on exports since 2013.
The very low price, coupled with the environmental crises and economic shifts happening in the major Asian economies, is killing the global coal trade — and it's hard to see it coming back from this.
For a pretty terrific take on the global coal crisis, read this from Clark Williams-Derry at Sightline