Oil & art: BP announces new £7.5m deal with top UK arts institutions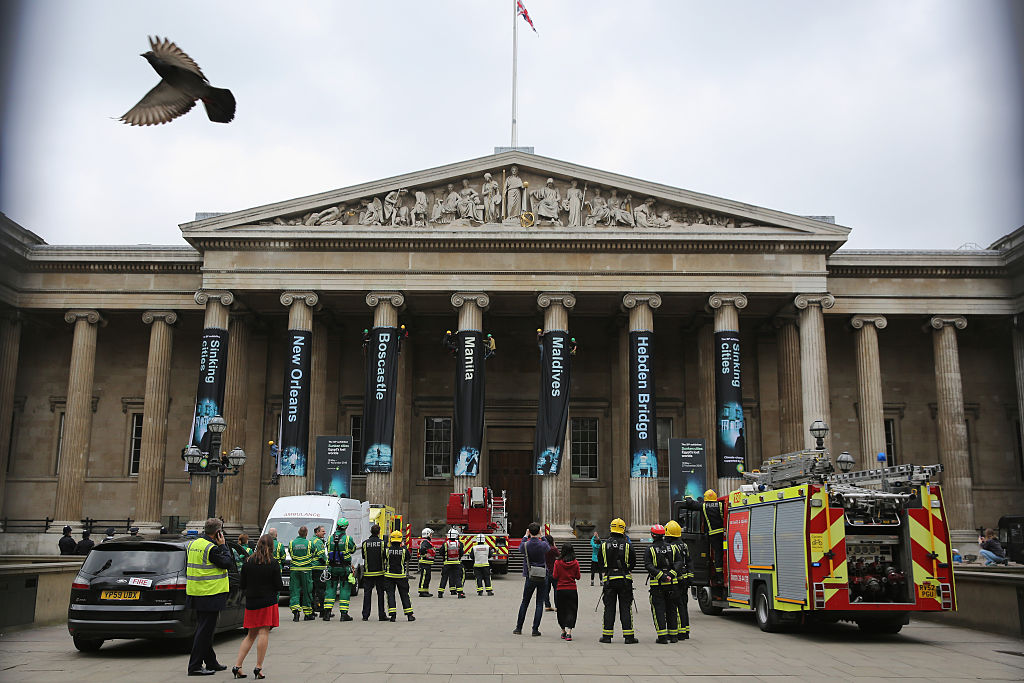 The British Museum, National Portrait Gallery, Royal Opera House and Royal Shakespeare Company will renew their partnership with BP, according to a press release sent out this morning by the oil giant and long-time funder of the arts.
BP has announced around £7.5 million in funding over five years beginning in 2018. It follows a similar deal made with these same institutions – plus Tate – in 2012, when BP committed around £10 million over five years.
The new sponsorship deal follows protests over the oil major's involvement with UK arts bodies, and appears to represent a significant reduction in the amount BP is willing to pay.
BP told Unearthed that the decrease in funding since 2012 is due to the "challenging business environment" and resulting cuts in spending across the business, including sponsorship – the same reason cited for the cancellation of Tate's sponsorship deal earlier this year.
The British Museum told Unearthed that it does not foresee any change in the frequency or size of BP-sponsored exhibitions from 2018 when the new deal starts.
According to BP, this latest investment continues the company's "leadership role as one of the most significant long-term corporate investors in UK arts and culture."
Oil contract links 
Oil sponsorship of the arts has proved an increasingly controversial topic this year, which has seen the end of the 26-year partnership between Tate and BP, and the release of a damning report on BP's excessive influence over curation and security at the British Museum.
The report – based on documents obtained via FOI requests by campaign coalition Art Not Oil – found that BP was funding exhibitions on Australia, Mexico and most recently Egypt during live negotiations over oil and gas contracts in those countries.
Events connected to the exhibitions enabled BP to access senior Australian, Mexican and Egyptian government officials, and emails revealed BP checked with museum staff that relevant government representatives would be in attendance.
The report's findings prompted the Museums Association to investigate a potential breach of its code of ethics by the British Museum regarding corporate sponsorship.
"Challenging environment"
As for the end of Tate and BP's relationship, the oil major cited the "extremely challenging business environment" as its reason for withdrawing funding.
However, campaigners have pointed out that on average BP gave just £224,000 a year to Tate, a relative pittance for a company that, despite recent financial difficulties, continues to make substantial profits.
BP funding amounted to about 0.5% of Tate's annual budget.
Both BP and Tate denied that high-profile creative protests against the partnership had anything to do with their parting ways.
Financial security 
On the new £7.5 million deal, BP's UK head Peter Mather said, "Our industry is going through a period of rebalancing, but our commitment to the UK and to our partners is for the long-term."
The company's press release emphasises the longevity of BP's funding of public arts, offering the promise of financial security to the institutions involved.
Read more: