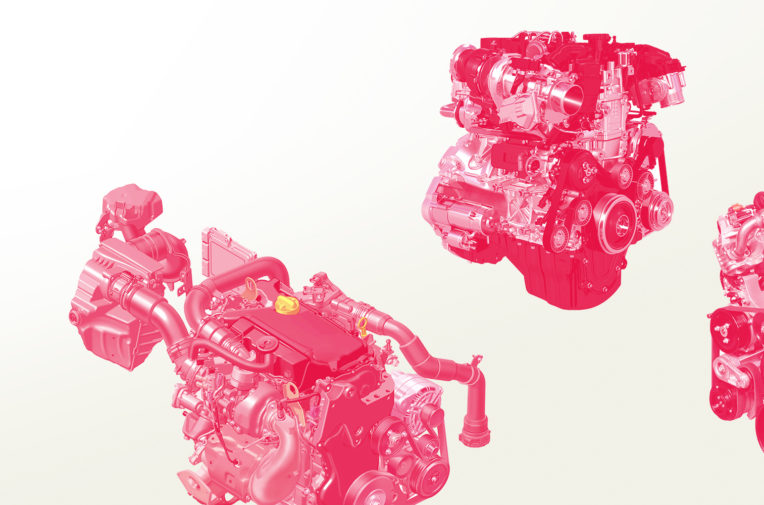 Illustration: Georgie Johnson
Carmakers' own tests show many of the newest diesels are still 'dangerously' polluting
Major investigation shows new models from leading brands like VW, Vauxhall, and Fiat still emit well over latest pollution standards on the road
Carmakers' own tests show many of the newest diesels are still 'dangerously' polluting
Major investigation shows new models from leading brands like VW, Vauxhall, and Fiat still emit well over latest pollution standards on the road
Illustration: Georgie Johnson
Dozens of the latest models of "Euro 6" diesel cars – newly approved for sale since the "dieselgate" scandal – are exceeding air pollution limits according to the manufacturers' own tests, an Unearthed investigation has revealed.
The news comes as the UK car industry is touting the latest Euro 6 standard diesels as the "cleanest in history", amid nosediving sales and government moves to discourage consumers from driving highly polluting diesel cars.
Since April 2016, new models approved for sale have had to go through a "real driving emissions" (RDE) test designed to check their emissions when driven in real traffic. But until September 2017 cars did not have to pass this test to be approved, as until then Euro 6 certification continued to be based on an old and discredited lab test.
Now, a major Unearthed investigation has revealed that throughout this "monitoring period" many of the biggest manufacturers continued to introduce brand new models with real driving emissions stats many times higher than the published Euro 6 limits. Most of those vehicles also lacked the latest technology for reducing emissions.
There is an urgent need to label cars more clearly, so people know what they are buying
The investigation reveals there are new Euro 6 diesel models that have only been in British showrooms for a few months that produce far more nitrogen oxide (NOx) pollution on the road than would be allowed under today's diesel emission standards, designed to finally reduce pollution.
At least 48 diesels tested during the monitoring period recorded on-road emissions that would have prohibited their sale if they had been put forward for approval after September last year.
There is no suggestion that any manufacturer failed to comply with the legal standards at the time the vehicles were approved.
The findings come in the week that judges gave German cities the power to ban diesels to tackle air pollution, and Rome's mayor said diesel cars would be barred from its centre by 2024. In the UK, London breached a legal air pollution limit for the whole year by the end of January.
Mary Creagh MP, chair of the House of Commons environmental audit committee, told Unearthed: "People will be shocked to learn that there is still a gap between [laboratory] test results and real world driving emissions. Ministers should work with our EU partners to tackle this ongoing scandal.
"There is an urgent need to label cars more clearly, so people know what they are buying."
Shadow transport secretary Andy McDonald said: "It is simply unacceptable that new diesel cars are still emitting such dangerous levels of nitrogen oxide in on-road tests. The government has failed to act since the dieselgate scandal in 2015."
What is Euro 6?
Euro 6 is a set of standards all new cars have had to meet since late 2015. For diesels, this included a limit on NOx emissions of 80mg/km. But the lab test that was used to check this was inadequate, and cars were found to be emitting many times this level on the road.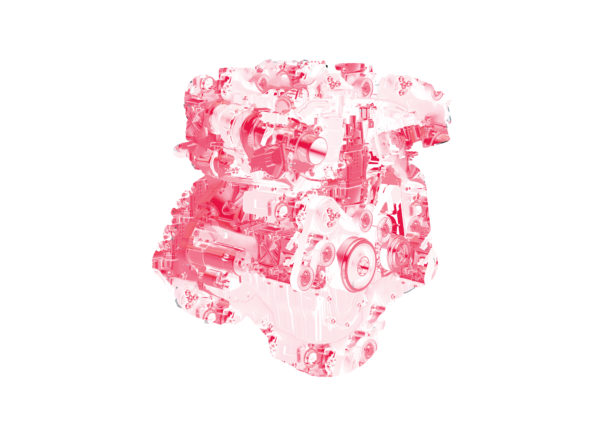 The Unearthed investigation obtained on-road test results from the EU's 20 leading car brands, for every new diesel model approved for sale during the monitoring period. The findings show:
More than half – 51% – of the new diesels put through the test between April 2016 and September 2017 recorded on-road NOx emissions above the 168mg/km limit allowed for new models seeking approval today.

Some cars were well above that limit. The worst results seen by

Unearthed

were those for the 1.6l Fiat Tipo, which recorded average emissions of 561mg/km and urban emissions of 753mg/km – 4.5 times the maximum on-road emissions allowed for any vehicle seeking approval now.

High-emitting diesels include some of the newest models on the market. Vauxhall's 1.6 litre automatic Grandland X SUV only arrived in dealerships in October 2017; the company's own on-road tests showed its NOx emissions were 385mg/km – more than double the on-road limit in force for new models today. Likewise, Citroën's 2017 C3 Aircross compact SUV, which came onto the market in June last year, recorded on-road NOx emissions of up to 350mg/km.
Despite what the diesel industry wants us to believe, modern diesels are still not clean
Models that exceeded the now-mandatory limit in monitoring period tests included new diesel versions of some of the UK's best-selling cars – the 1.5l Ford Fiesta recorded emissions of up to 261.8mg/km, or 56% higher than the limit now in force; the 2l VW Golf exceeded the current limit in at least two of four tests recorded.

VW Group – the carmaker whose use of "defeat devices" to cheat lab tests triggered the 2015 dieselgate scandal – was the only company not to publish or provide figures on its cars' emissions in urban driving, a key component of the RDE test. Emission figures published by the company show that a number of its newer cars exceeded the overall average on-road limit now in force, including 1.6l diesel versions of the Audi A3, the Skoda Karoq, and the Seat Ateca.

Despite the

UK motor industry's boast

that the latest Euro 6 vehicles "feature clever technology that converts most of the NOx from the engine into harmless nitrogen and water",

Unearthed

found that this technology – known as selective catalytic reduction (SCR), or AdBlue – was not fitted to many of the diesels approved during the monitoring period. For example, Renault Group put 14 "families" of diesel cars through approval between April 2016 and September 2017 – none were fitted with SCR, and all recorded NOx emissions above the limit allowed today.

However, some manufacturers are already producing vehicles that perform much better than RDE rules require. BMW, Mercedes, Kia, Peugeot, Vauxhall, and Volvo have all had vehicles approved since April 2016 that stay well below the 80mg/km Euro 6 limit in on-road testing – meaning they emit a small fraction of the maximum allowed under the current RDE limit. In some tests, these cars kept emissions below 10mg/km (0.1 times Euro 6). These companies are also

the first to bring out diesels

approved under the

 

tougher standards that have been in place since September

.
Car companies stressed that there was no legal limit for on-road NOx emissions before September 2017, and therefore all their vehicles complied with the legal requirements in force at the time they were approved.
Mike Hawes, chief executive of the Society of Motor Manufacturers and Traders (SMMT) said the monitoring period was "created to test out the new RDE methodology and measuring equipment and to give a baseline for future development".
He added: "The vehicles tested were not required to meet RDE as that requirement did not come into force until September 2017 for new models brought to market from that date. As a result, their engineering development pre-dates this requirement so the results are of no surprise."
Renault Group said SCR technology would be fitted to all its diesel cars by September 2019, the deadline by which companies will have to stop selling any models that have not passed an on-road test. Other companies plan to fit SCR to all diesels before that deadline.

See the full data and notes for the top ten here
Still not clean
Julia Poliscanova, an expert on clean vehicles and air quality at the Brussels-based campaign group Transport & Environment, said the investigation demonstrated diesel still had a pollution problem.
"These findings once again demonstrate that years after the dieselgate scandal broke out in Europe, millions of excessively polluting diesels continue to be driven across Europe with new ones being added each day," she told Unearthed.
"Despite what the diesel industry wants us to believe, modern diesels are still not clean and continue to choke EU citizens across cities. Instead of cynically claiming that modern diesels are clean to boost declining sales, the car industry should openly say that it is only after 2019 that consumers and cities will see a difference."
She added that even as the on-road test rules tightened in coming years, diesels would continue to emit more NOx than other cars, and warned that gaps in the new test regime could still allow highly polluting vehicles on the road.
"While RDE requirements will somewhat improve diesel performance in the coming years, they will still continue to emit more NOx than modern petrols and significantly more pollution than electric or hybrid vehicles," she said. "Emerging evidence shows that not all of the real-world situations are covered by the new tests and there is risk of rules circumvention and continuing dangerous levels of pollution across Europe."
What is Euro 6d-Temp?
Euro 6d-Temp is the standard new models have had to meet since September 2017 to be approved for sale. It sets a limit for the amount of NOx pollution cars can produce on the road at 168mg/km – 2.1 times higher than the original Euro 6 limit.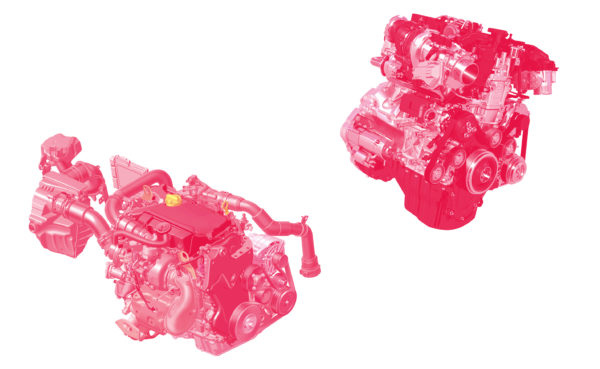 Closing the gap
The new RDE test is intended to close the gap between cars' official test results and the amount of pollution they produce on the road.
Under the Euro 6 standard – which has been mandatory for new cars since 2015 – maximum NOx emissions for diesel vehicles are set at 80mg/km. But the old lab test used to check this proved unrealistic and easy to game. New diesels were found to be emitting many times that limit on the road, contributing to widespread air pollution in European cities.
The problem became front-page news with the 2015 dieselgate scandal, in which millions of VW Group cars were found to have cheat software installed that artificially reduced their emissions during lab testing.
The RDE test should more accurately reflect real emissions, and be tougher to manipulate. UK car industry lobby group the SMMT calls it the "world's toughest-ever emissions standard". Portable emissions measuring equipment is attached to the exhaust to measure the car's emissions across a mixture of urban, rural and motorway driving.
However, to give car companies time to adapt, the EU set the initial on-road NOx emissions limit at 2.1 times the Euro 6 standard, or 168mg/km. Cars need to stay within this limit on average, both overall and for the urban section of the test. At the moment the limit only applies to new models, but from September 2019 car companies will not be able to register new vehicles that have not passed a "Stage 1" RDE test.
In 2020, the limit for new models will drop to 120mg/km, or 1.5 times Euro 6.
To see how well car companies were tackling diesel pollution since dieselgate, Unearthed collected RDE test results for every new diesel model type approved by the EU's 20 leading brands since April 2016. We obtained data for 139 tests on 103 different vehicles. Of those vehicles, 94 were tested under the "monitoring period" rules in place before September 2017, when there was no emissions limit in force for the test.
We found that at least 48 of those vehicles – 51% of those approved in the monitoring period – recorded average or urban NOx emissions that would have prohibited their sale if they had been put forward for approval after September last year.
The real number could be even higher, because the VW Group brands – VW, Audi, Seat and Skoda – declined to provide urban emissions figures for the vehicles they had approved in this period. A number of VW Group diesels approved during the monitoring period had high overall emissions, including Audi's 1.6l A3 and Q2 models, with reported NOx emissions of up to 4.1 times Euro 6, or 324.3mg/km.
A number of cars approved during the monitoring period recorded NOx emissions during urban driving that were even worse than their average emissions. Urban emissions for the 2l Nissan X-Trail were up to 440mg/km, or 5.5 times Euro 6, while for the Renault Megane Energy dCi 160 EDC they were at 388mg/km, or 4.9 times Euro 6. Urban emissions are particularly important because nitrogen dioxide pollution poses the greatest risk to health in densely populated areas.
Flattering results
James Tate, an associate professor at the University of Leeds' Institute for Transport Studies, said it was "evident that controlling NOx emissions from diesel cars is challenging and expensive, with only a handful of manufacturers and new models currently being found to emit NOx at a lower level" that meets the RDE standards.
He added that it was likely the data obtained by Unearthed gave a flattering picture of the cars' emissions, because the tests were conducted by the manufacturers themselves or by specialist technical services employed by the manufacturers.
"We can only imagine this first batch of Real Driving Emission data produced by the [car companies] themselves attempts to cast their cars' emission performance in good light," Tate told Unearthed.
"The driving style, ambient temperature and hilliness of the route taken, for example, will all strongly influence the result of the on road tests. As only aggregate total figures are available, with no supporting information such as the temperature and route taken, it is prudent to assume the [car manufacturers] at this stage are opting for favourable, rather than more challenging conditions, for these tests."
He continued: "By using skilled professional drivers, adopting a smooth 'moderate' driving style over a flat route in balmy temperatures, in well-prepared vehicles, the worst spikes in NOx emissions can be avoided. Only when independent RDE tests are carried out, at temperatures down to just above freezing (permitted), will we really understand the real emission performance of these vehicles when they are new."
What is selective catalytic reduction?
Selective catalytic reduction is a way of reducing NOx pollution from cars by injecting urea into the exhaust.
A spokesman for Opel/Vauxhall said all its cars complied with legal requirements and it was "constantly improving the emission performance of our cars". He added: "The excellent results we achieve today with the most modern technology clearly prove the success of our ambitious strategy. And we will not stop. One example: From September 2018, all new diesel powertrains will use SCR."
He told Unearthed that the company had now started rolling out vehicles approved to the standard that has been in force since September 2017, Euro6d-Temp, and "model after model will follow". He added that the company was proud to even have some diesels approved under the older standards that "clear the 2.1 threshold today".
A spokesman for Citroën said the company had a voluntary commitment to ensure that its Euro6d-Temp vehicles have RDE emissions of less than 1.5 times Euro 6 – a tougher standard that does not become legally binding until 2020. However,
he said late publication by the EU of its latest RDE regulations had delayed the company's launch of these new vehicles. He added: "Our first three type approvals (two diesels and one petrol) were obtained at the end of July 2017 and we achieved NOx conformity factors below 1.5."
Fiat, VW Group and Nissan declined to comment.
Get the full data for Unearthed's real emissions investigation here