Go East: is western Europe exporting its air pollution problem?
As ministers meet in Bulgaria to discuss Europe's toxic air, data shows that the country imported 35,000 old diesels last year. And it's thought the problem extends much further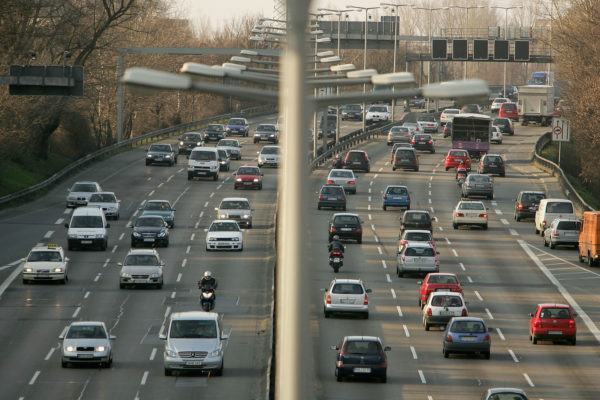 Western Europe may be exporting its air pollution problem eastwards, according to new analysis.
Last year more than 35,000 heavily polluting diesel cars were exported to Bulgaria from other EU countries, according to a new report by think tank Transport & Environment.
Experts believe the problem extends to other countries in eastern Europe and is likely to get worse, as governments in western Europe introduce stricter controls on diesel vehicles as part of attempts to crack down on air pollution in cities.
The data is published as ministers from across the EU meet today in Bulgaria, which currently holds the EU presidency, to discuss Europe's air quality problem.
Exports
The 35,000 cars tracked through trade data and vehicle sales emitted an average of 12 times the EU's legal limit for toxic nitrogen dioxide in real-world conditions.
More than half are over seven years old and so do not have filters that remove fine particulate pollution, which scientists believe is linked to life threatening conditions such as lung cancer, strokes and heart attacks.
Almost a third of these second-hand exports are over 15 years old.
The majority (63%) were imported from Italy, with Germany and Austria accounting for 27% and 10% respectively.
An analysis of UK trade data by Unearthed suggests that just two diesel cars were exported to Bulgaria last year, with hundreds exported to Lithuania and the Netherlands. Exports from the UK to eastern Europe are rare because the UK drives on the left while Europe drives on the right.
Diesel bans
Governments in western Europe have started to take action on urban air pollution in the last couple of years, launching low emission zones and planning bans on the sale of new diesel and petrol engines.
Following a landmark court ruling in February, some German cities are now free to ban old polluting diesel cars from some areas altogether. It is thought the ruling could pave the way for further bans in Germany or other European countries. And in February, Rome announced it will ban diesel cars from the centre by 2024.
But experts believe such countries are now exporting the problem eastwards to countries where second-hand cars are more prevalent and the problem is, in some places, even more chronic.
In Germany, exports of used diesel cars are on the rise, especially to eastern Europe, according to government statistics reported in German media in recent weeks.
"It is very very likely that other countries in eastern Europe are experiencing a similar trend," Julia Poliscanova, the expert who conducted the analysis, told Unearthed.
"The emerging evidence shows that there is a risk that these imports will increase in the future. Diesel bans are looming and there are uncertainties over recalls. The value of diesels are dropping and consumers are trying to get rid of them."
In Poland, home to 33 of Europe's 50 most polluted towns in 2016, the prime minister has promised to make the issue a priority but the EU ruled in February that the country is in breach of EU laws. Although much of Poland's toxic air problem is down to coal-burning, heavy traffic is also blamed.
Hungary, Slovakia, Romania and the Czech Republic were among the countries called to a meeting with the Commission in January over lack of action on air quality. It is thought they could now face EU legal action, along with the UK.
Poliscanova said that EU-wide action was necessary to tackle the issue: "No one is taking action. Manufacturers are responsible for putting these polluting vehicles on the market and continue to bend the rules; and authorities who allowed them onto the market fail to take action. Ministers meeting in Sofia today need to discuss european wide measures; it's very difficult for any one country to limit the flow of these vehicles."
The European Commission declined to comment on the report. The Commission has no power to impose EU-wide recalls on vehicles, but reforms passed in December will mean that this will soon be possible.
The Bulgarian government is yet to respond to requests by Unearthed for comment.