Five things we learned from the world's biggest air pollution database
India is home to the world's most toxic cities. Beijing is no longer the global symbol of smog it once was. And there is a staggering lack of air quality monitoring in some countries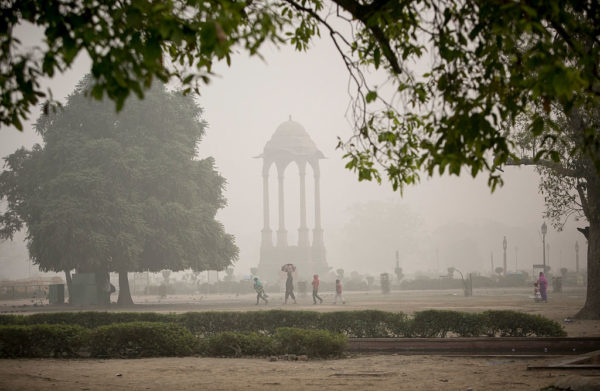 The world's most comprehensive air pollution database has been updated again, mapping out a picture of a global health crisis that is disparate, changing and in some places just obscure.
Compiled by the World Health Organisation (WHO), the statistics on 4,300 cities reveal annual levels of particulate matter, miniscule particles in the air that can lead to health conditions such as asthma, lung cancer or heart disease.
The data is collected from multiple, variable sources and in some places is just not available, so with these caveats in mind, this is what we learned:
1) Urban air is unsafe almost everywhere
Smog in Beijing and Delhi often makes the headlines, but this data shows that urban air is unsafe almost everywhere. WHO estimates that nine in ten people worldwide are breathing highly polluted air. In the European Union, eight out of ten cities with data exceed WHO's recommended guidelines.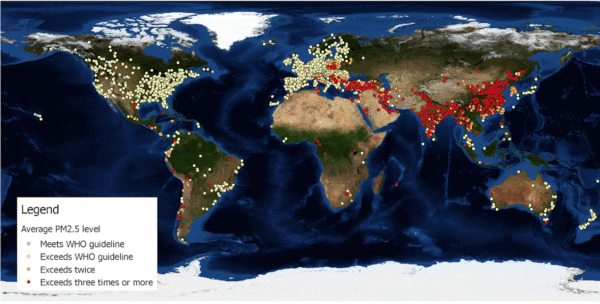 2) Beijing is not the global capital of smog it once was
Beijing was the city that came to symbolise smog, but it doesn't even make the list of the world's 100 most polluted cities anymore. In 2013, it ranked as the 40th worst city for the particulate PM2.5, but four years on it's in spot 187. In the 62 Chinese cities for which the WHO has data in both 2013 and 2016, levels dropped by an average of 30%.
Much of this is down to China's national air pollution action plan, which ran from 2012 to 2017. Now the government is preparing a new three year plan that will set out new targets and measures to "win the battle to defend blue skies", according to the environment minister.
3) Of the world's 20 most polluted cities, 15 are in India
Soon after China's air quality started improving, India's PM2.5 levels overtook China's and India became the country with the biggest health impacts from PM2.5.
When comparing the latest available data on PM2.5 levels for each city, the northern Indian cities of Gwalior, Kanpur and Faridabad are the worst, with latest reported levels exceeding 170µg/m3 in 2012, 16 times higher than the latest statistics for London.
The good news is that the Indian government recently announced a National Clean Air Plan, strengthening air quality monitoring and requiring the 100 most polluted cities to devise their own action plans. However, the draft plan does not set targets or timelines for reducing air pollution levels. The government is also finally moving to implement emission standards for coal-fired power plants, after years of delay.
The other countries with entries in the list of 20 most polluted cities are Saudi Arabia, Bhutan, Serbia, Cameroon and Egypt.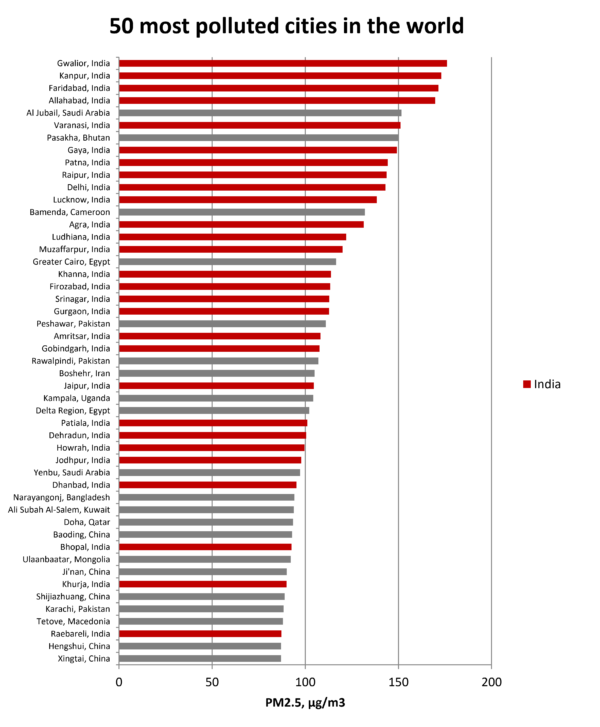 4) Poland has a serious pollution problem
16 out of 20 most polluted EU cities are in the bloc's coal bastion Poland. The rest are found in Bulgaria, although Poland has many more cities reporting figures.
As a result, Bulgaria has the largest share of cities violating EU's 2020 air quality target, 83%, followed by Poland at 72%. The situation is even worse in Turkey, where 90% of cities exceed the EU's target.
The cleanest city in this dataset is Muonio in northern Finland, with an average PM2.5 level of 2ug/m3.
There is no country in the EU where all cities meet the WHO air quality guideline, and only Finland, Estonia and Sweden come close. Outside of the EU, no country with monitoring stations in more than one city had air below the guideline.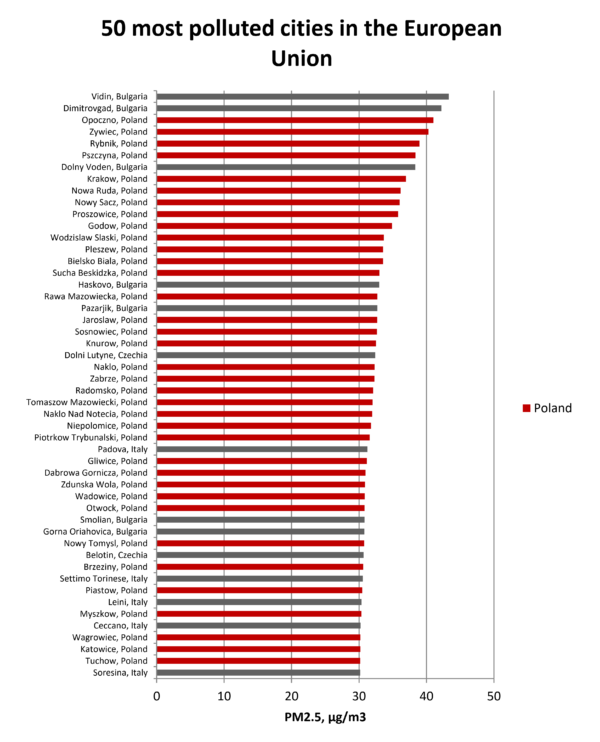 5) There is a lot of data missing
For the most comprehensive database of air quality measurements ever completed, WHO's map leaves some alarmingly large blank areas. There is a staggering lack of air quality monitoring in Africa and south and southeast Asia. The WHO was able to obtain air quality data for a mere 64 cities in Southeast Asia. Sub-Saharan Africa has an even bigger gap, with only 28 cities reporting; less than there is for the country of Belgium alone.
Some parts of the world have seen a substantial improvement recently, with data for more than 1000 cities added in the past two years, but in Africa only a single city has been added, while in southeast Asia there are eight more cities on the map.  
A chart in this story "50 most polluted cities in the world" was updated on 4 May. An earlier version mistakenly included Beijing.