UN asks US government to assess risk to Wrangel Island before allowing Shell to drill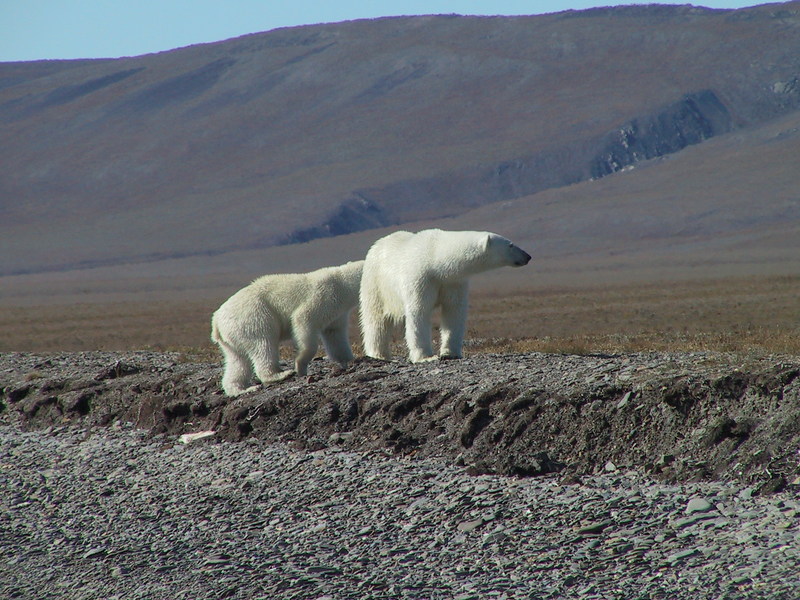 The UN has said it wants the US government to demonstrate it's fully assessed Shell's Arctic drilling plan's impact on the wildlife-rich world heritage site of Wrangel Island before the firm is allowed to drill in the Chukchi Sea.
The news comes with Shell only weeks away from drilling which can only take place for a few months a year when the ice recedes.
But documents from a World Heritage Committee meeting last week revealed the UN is concerned about what will happen to tundra ecosytem on the heavily protected Russian island if Shell (and Rosneft) drill in the region.
Shell's own worst case spill modeling has an oil plume reaching the Wrangel Island buffer zone within 30 days of a blowout (see map below) – but it does not include any specific tactics or information on how to protect Wrangel Island.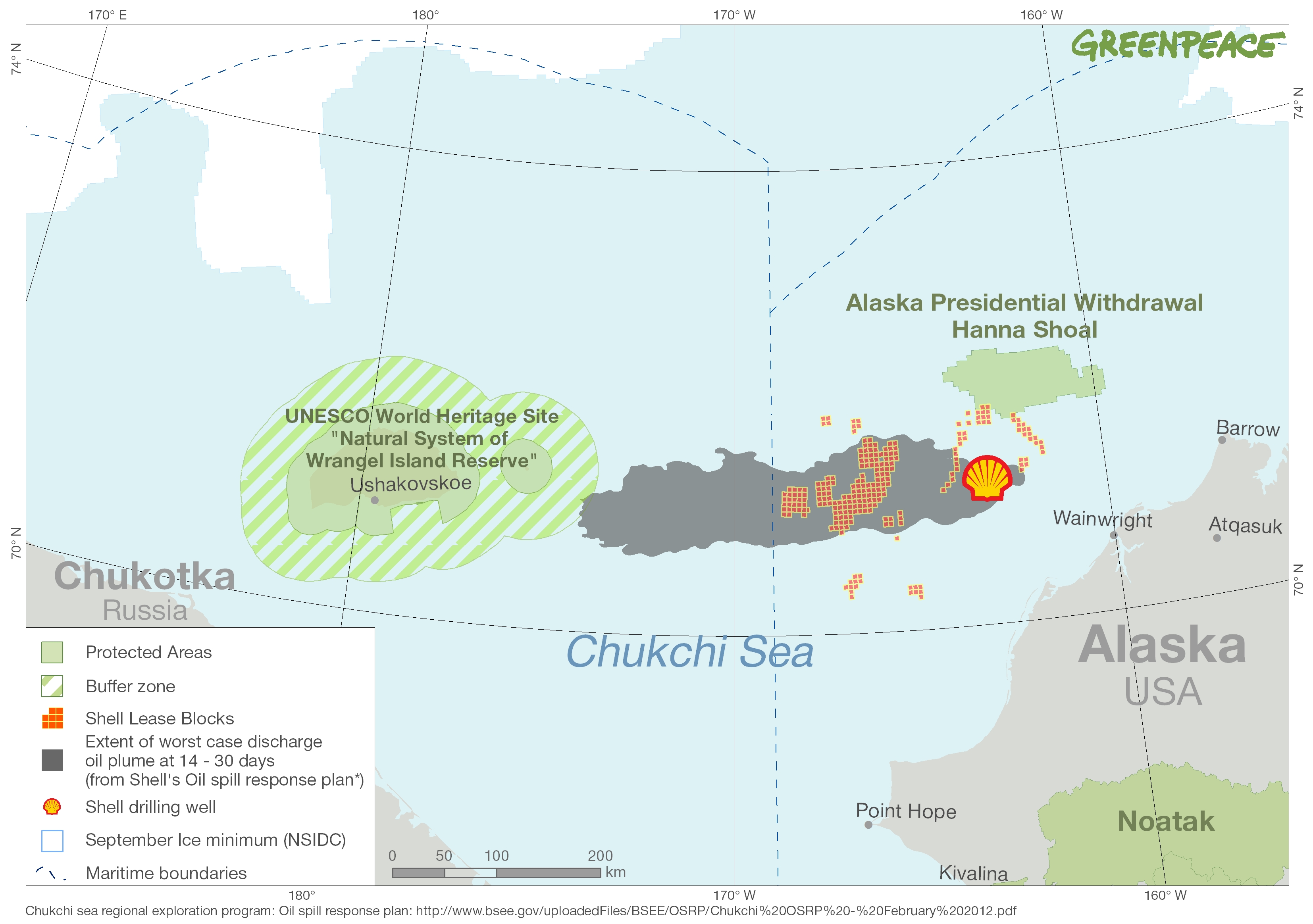 The size of a potential spill was also highlighted by the UN, raising "concerns on the potential impacts in case of a very large oil spill during exploration or production at the sites for which Shell Oil purchased leases".
Shell's worst case forecast for a spill in the sensitive environment off the coast of Alaska would see 25,000 barrels per day released for 30 days.
There is at least a 75% chance of at least one large spill releasing over 1,000 barrels of oil over 77 years – the period of oil exploration in the Chukchi Sea, according to the latest US government Environmental Impact Assessment (EIA) for Shell's oil exploration lease in the Chukchi Sea.
The EIA confirms the potential impacts of an oil spill on Wrangel Island, the UN notes, but now the international agency urges the US demonstrates it has fully assessed how it could affect Wrangel Island.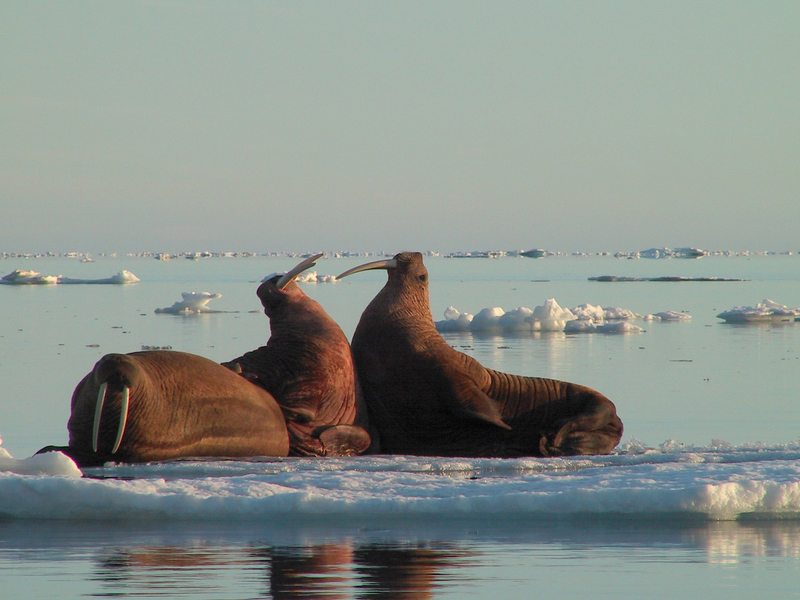 Shell has not responded to a request for comment on the issue from Unearthed.
The island, to the west of where Shell plans to drill, is so protected by its UNESCO World Heritage Site status, that you need several government permits and an experienced guide to get in – and probably also access to an icebreaker.
The site is a remote haven of unique wildlife and ancient biodiversity – home to the largest population of Pacific walruses and the world's largest denning ground for polar bears.
It is estimated that as many as 400 mother polar bears come to Wrangel in the winter to raise their young. Along with polar bears and large populations of Pacific Walruses, Wrangel Island is also a unique home to the snowy owl, the Arctic fox, muskoxen (shown below), reindeer, and diverse populations of seabirds including the only snow goose nesting colony in Asia.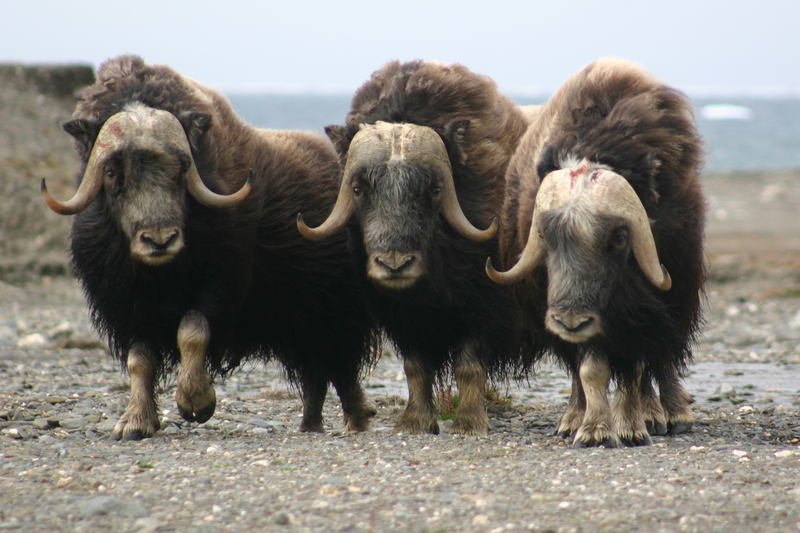 Climate change is also threatening polar bears with extinction, and Arctic drilling has been ruled out on climate grounds by scientists.
In its disastrous Arctic drilling attempt in 2012, Shell had to halt drilling one day after it started because of encroaching sea ice, caused a major accident when its rig the Kulluk ran aground off the Alaskan Coast, and its containment dome the Arctic Challenger, a big part of Shell's oil spill response fleet failed basic testing in the calm Puget Sound.
Shell's contractor, Noble Drilling, pled guilty to eight felony environmental and maritime crimes that occurred during the 2012 foray in Alaska and agreed to pay a $12.2 million fine.
Recent studies have found that harsh Arctic conditions would make it almost impossible to clean up an oil spill.
Read more: