Could damage to Shell's Arctic icebreaker derail the firm's drilling plans?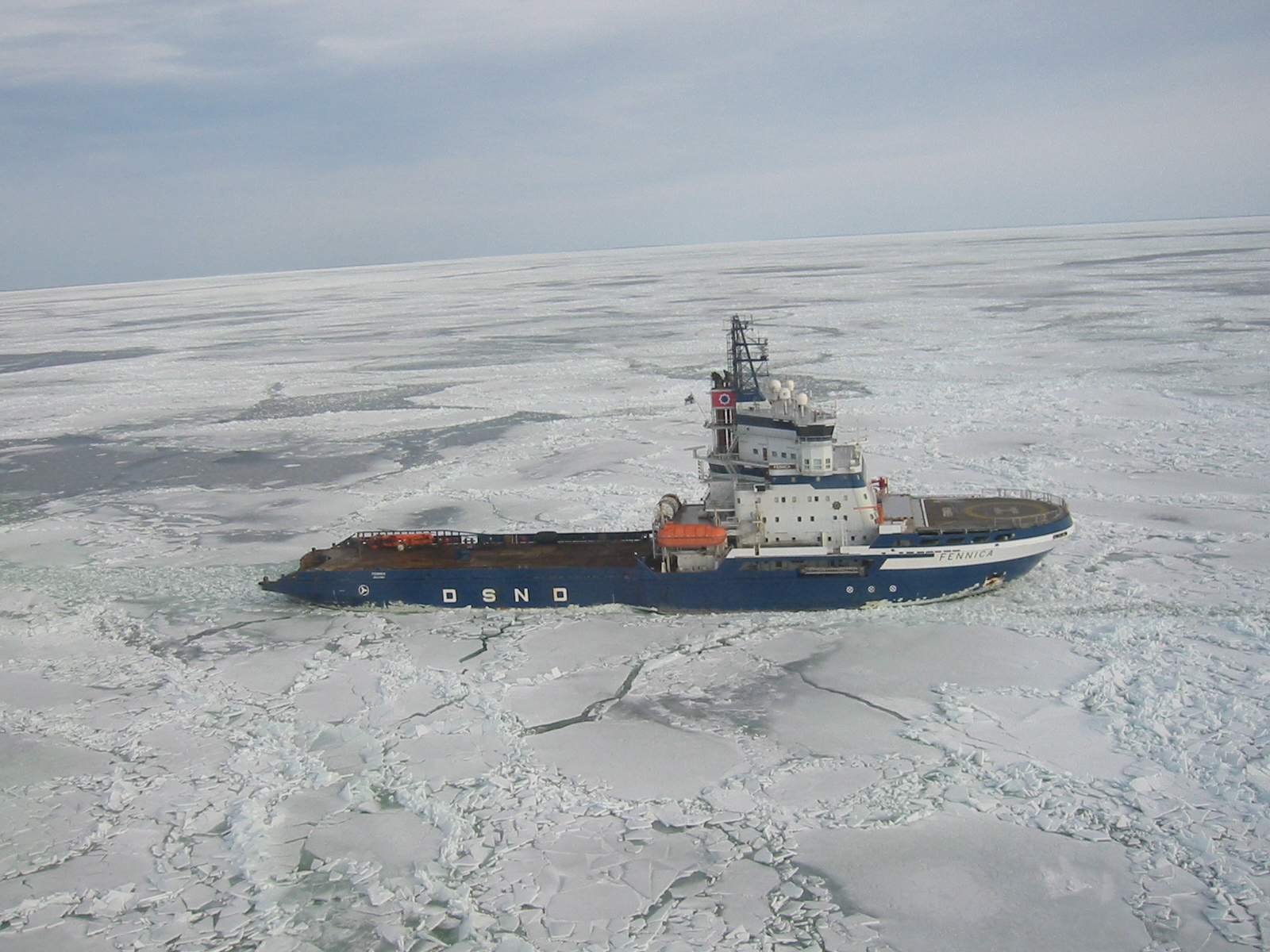 Update 23 July: The icebreaker Fennica is on its way south to be repaired at the port in Portland, Oregon. But Shell can't drill into oil bearing zones until the Fennica, which carries crucial oil spill response equipment is in place in the Alaskan Arctic, according to new conditional drilling permits. The permits allow Shell to drill one rig at a time but only top hole drilling, as in not into the oil, is so far allowed.
Shell says the Fennica won't be needed until August and claims "We do not anticipate any impact on our season." Shell's oil exploration window closes in late September. 
In the latest of Shell's (tragi)comedy of Arctic errors, one of the oil giant's icebreaker ships has been waylaid for repairs of a sizeable hole in its hull, which could cause delays to its drilling plans.
Discovered last Friday, the 39-inch long gash near the bottom of the Finnish MSV Fennica forced it to return to Dutch Harbor, Alaska, for inspection and repairs.
The Fennica is a key piece of Shell's drilling armoury, as it carries the capping stack that would be used to seal a well in case of a blowout.
It is not yet known if the 22-year old vessel can be repaired quickly, or if the damage done will take the icebreaker temporarily out of commission and further complicate Shell's Arctic oil drilling – this is scheduled to begin later this month as long as it receives permits to drill for both or its rigs.
Drilling delays possible 
The gash could have been caused by an uncharted shoal, but this has not been confirmed by the US Coast Guard.
If Shell does manage to fix the ship over the next few days or weeks, the repaired Fennica may need its permits to be signed off all over again, which could be a hitch in the firm's drilling plans.
With Shell's narrow drilling window having opened on 1st July and the encroachment of sea ice limiting operations to no longer than three months, time is of the essence.
Smith also told press does not believe Fennica's ruptured hull would delay the company's planned drilling in the Chukchi Sea but said "any impact to our season will ultimately depend on the extent of the damage."
'Comedy of errors'
The incident is one to add to the litany of Shell's issues when attempting to explore the Arctic.
As Rachel Maddow said on her popular MSNBC news show: "[Shell] can't keep their ships working, they can't operate their own equipment. They might just be physically incapable of doing what they're trying to do.
"Maybe the thing that ultimately stops Shell from drilling in the Arctic is that Shell can't actually figure out how to drill in the Arctic."
Shell's recent mishaps have included problems with its 2015 tests of its containment dome system – another spill response mechanism designed to put a lid on the leak – where one vessel dragged its anchor; trouble with one of Shell's contracted rig's oil filter; and its "state of the art" tug Aiviq recently crashing while docking in Everett, Washington, because of an apparent "thruster malfunction".
The misadventures echoed Shell's 2012 attempt at drilling in the Arctic Ocean — which ended with one of their drilling rigs running aground (shown below) and eight felony charges and a $12 million fine related to violations on the other rig.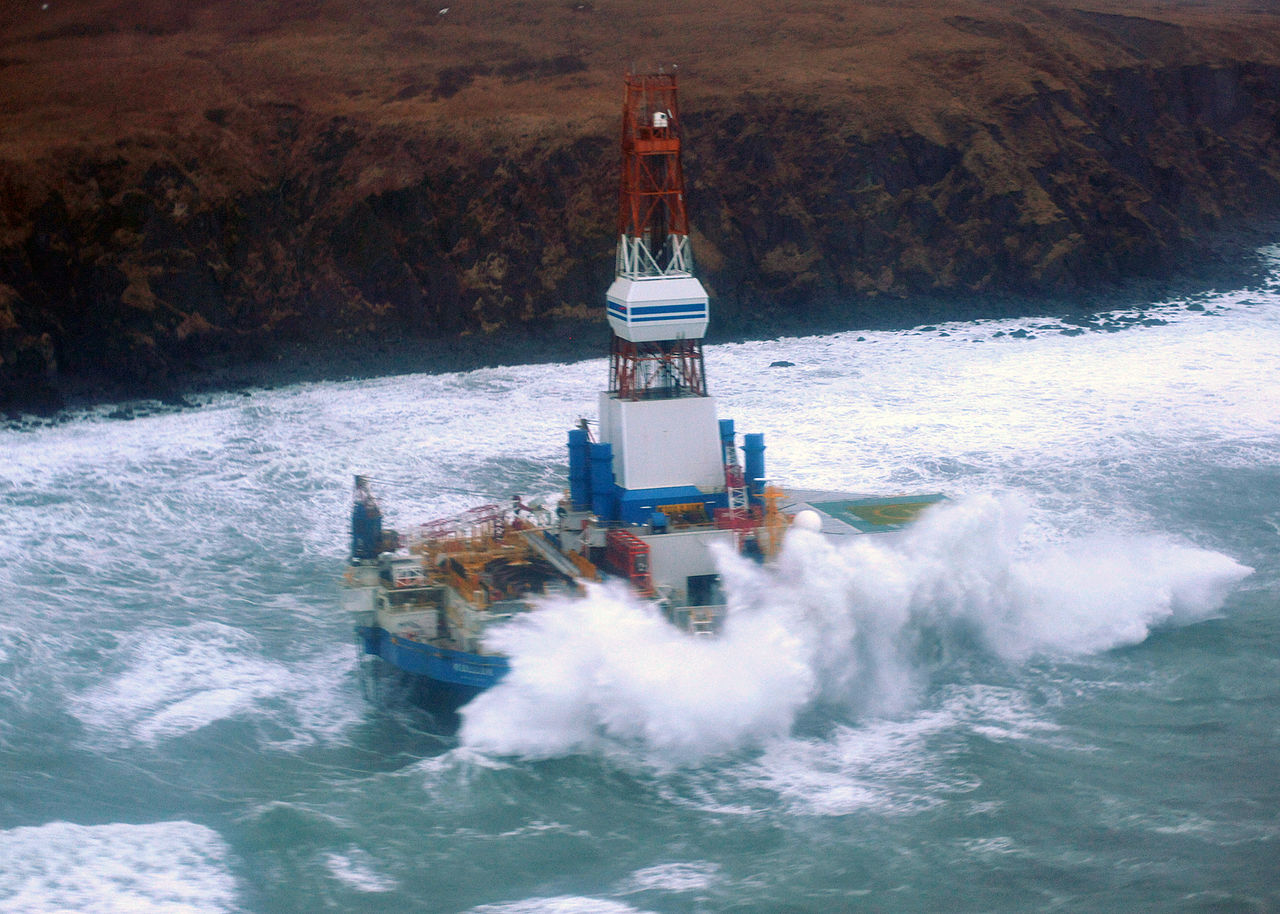 Shell's Chukchi Sea drilling campaign has also been hampered this time around by wildlife protection rules, which mean that the two contracted rigs will only be able to drill consecutively, not at the same time.
Spill response risk
The Fennica incident has further raised concerns about Shell's ability to respond in a timely manner to a spill in Arctic conditions.
Bad weather meant it took Shell nearly two days to get an inspector out to the Fennica, according Associated Press.
That kind of obstacle doesn't exactly bode well for when Shell actually starts drilling — in waters far further north — especially if there is an oil spill.
Bad weather causes #Shell problems in dealing with damaged ice-breaker . But no problem to deal with a spill apparently #really? #Arctic

— Louise Rouse (@rouselouise) July 7, 2015
Shell has a plan to deal with a blowout — that thing when massive amounts of oil burst forth from a well —  but it's "very optimistic", according to experts.
One option in Shell's current multiple-choice response plan involves setting the fugitive oil alight like this.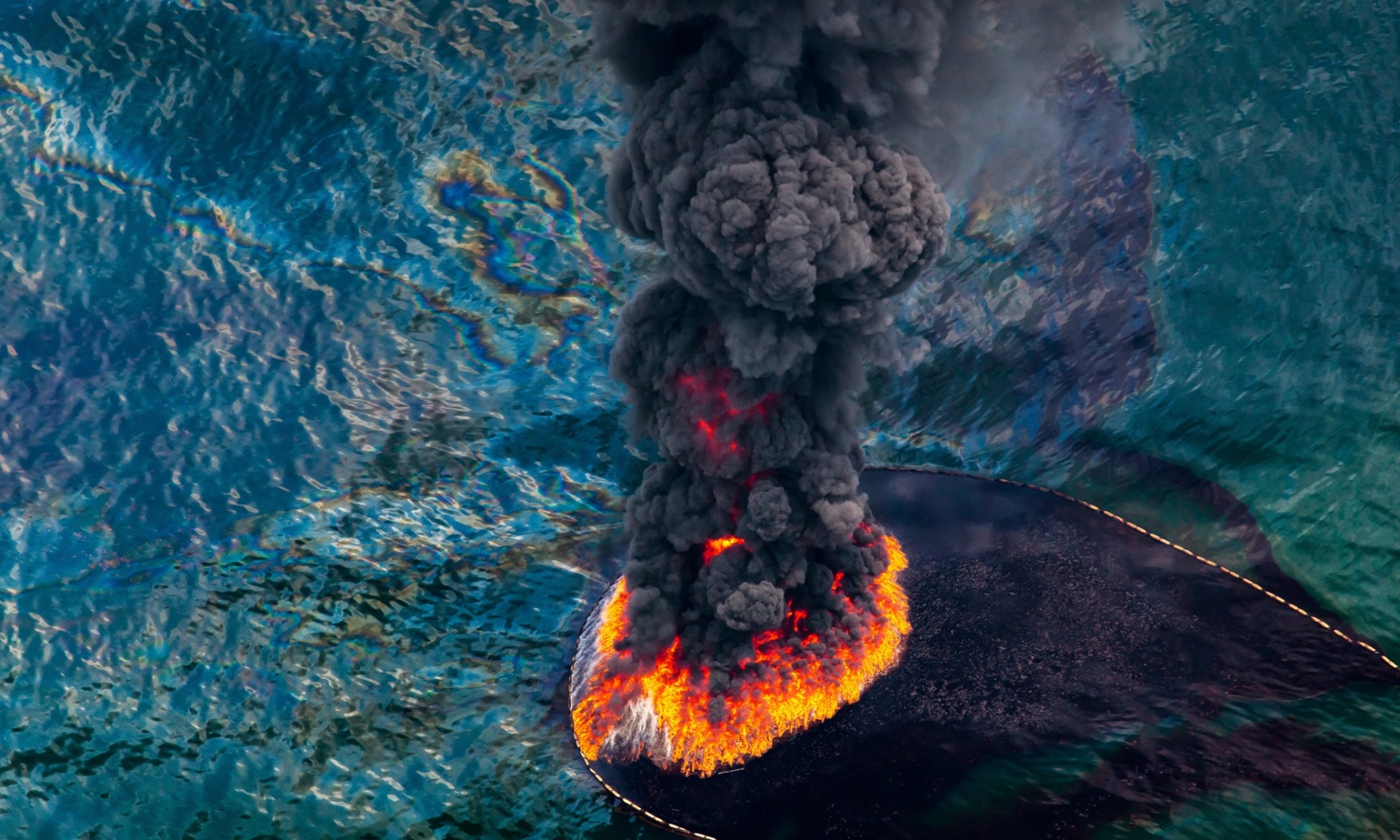 And if that and the other few recourses don't pan out, Shell says it will just leave the oil there to be cleaned up the next year. Seriously.
Shell's worst case forecast for a spill in the sensitive environment off the coast of Alaska would see 25,000 barrels per day released for 30 days.
There is at least a 75% chance of at least one large spill releasing over 1,000 barrels of oil over 77 years – the period of oil production in the Chukchi Sea.
The US government has already shortened its operational window by a month to provide the company with more time to respond to a late-season accident.
Follow our Arctic Oil & Gas series