Further delays at Flamanville as UK agrees Hinkley with Chinese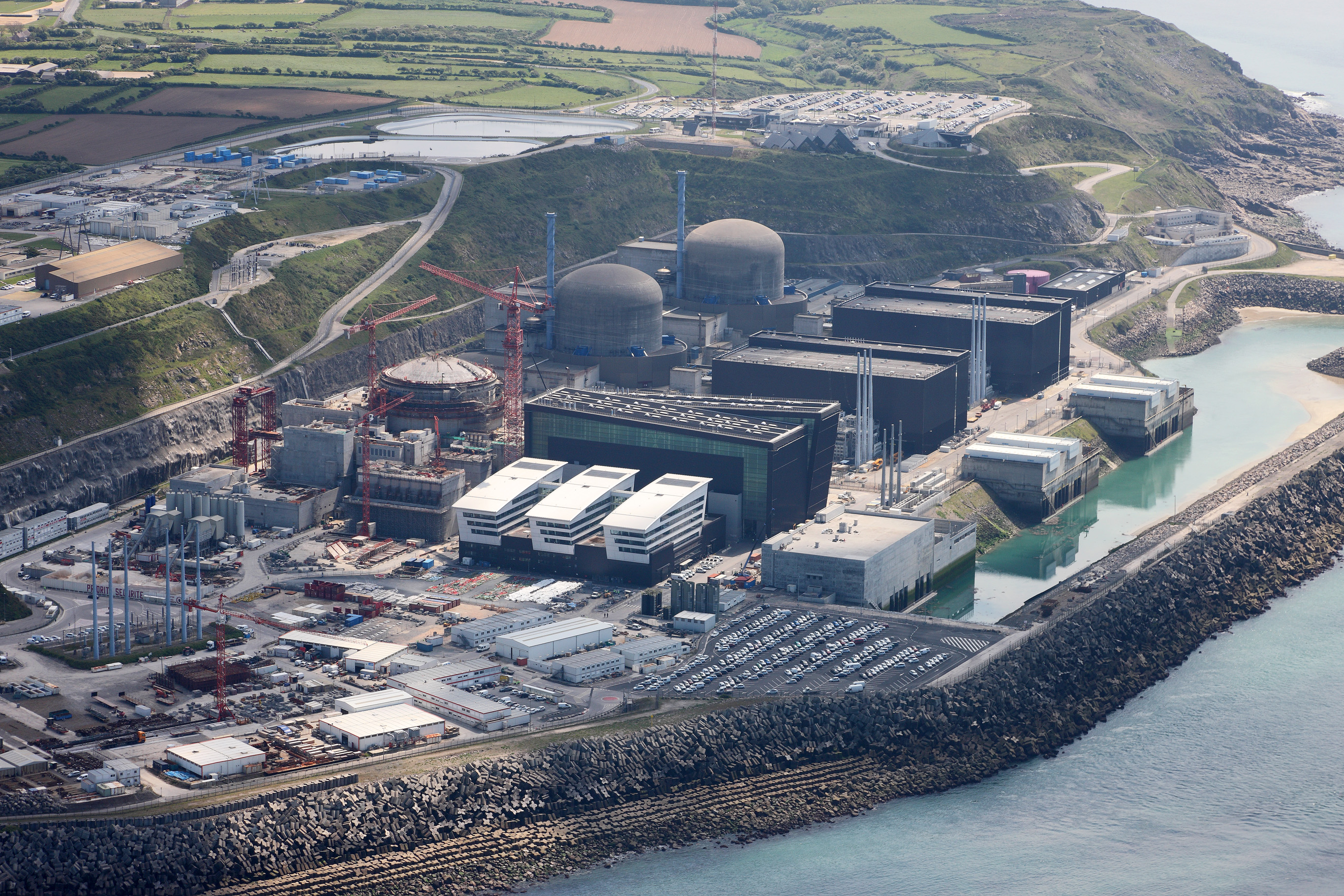 A nuclear plant in Flamanville, France, reaching the start of its generation has been delayed by a further three years to 2020  – on top of a litany of previous delays.
This is significant because the Hinkley C plant that is planned to be built in the UK has the same reactor type  as the Flamanville plant, called a European Pressurised Reactor.
The news has been reported in the French press as the UK and Chinese governments are due to announce a deal to build the £24.5bn Hinkley C plant and two others later today to coincide with a visit of the Chinese president Xi Jinping to the UK.
Analysts have suggested that because of the delays – and spiraling costs – of the Flamanville plant, and another with the same type of reactor in Finland, Hinkley C will also be beleaguered by delays and escalating costs.   
Litany of delays and escalating costs
The Flamanville project began in 2007 and was meant to be completed and start operating in 2012. It was meant to cost cost €3.3 billion. Then, after significant delays to its construction, in 2015 French energy firm EDF said it would start operating before the end of 2018 and cost at least €10.5 billion.
But now, AFP has reported that EDF have put in for a three year extension to the French government, which would take the deadline for completion to 2020.
Meanwhile, the Okiluoto reactor 3 in Finland has also had the same problems. Initially it was supposed to start in 2009 and cost €3 billion. It might come online in 2018 and the company no longer quotes a cost for it, though it's believed to be around three times over budget.
EDF also plans to develop the Hinkley C plant, backed by Chinese investors. This plan for a third plant on the Hinkley site in Somerset was announced a long time ago. In 2007, EDF's bosses said Hinkley would be cooking Christmas dinners in Britain in 2017. Now, in 2015, the Hinkley plant is still at least 10 years away from being completed.
But the government, spearheaded by chancellor George Osborne seem intent on pushing Hinkley C through, despite concerns around delays, costs, and also the impact on bills.
Nuclear subsidies
Osborne recently said nuclear was the cheapest form of low-carbon energy in the UK. But this is far from the case.
To make the project financially viable for EDF, and worth it for investors, the UK is offering a very generous strike price of £92.50 per MWh for 35 years. This means that the wholesale price of electricity will be topped up with subsidies through bills to that level.
For the fleet of three new nuclear plants with Chinese investment the strike price would be lower, at £89.50 per MWh, Unearthed estimates.
But the proposed deal between the UK, China and the French state owned EDF to build the new fleet of three nuclear power stations will cost the average bill-payer more than £30 a year, according to an Unearthed analysis — a total subsidy of £2.6bn per year.
In contrast, onshore wind has just become cheaper than gas and coal, and certainly nuclear, at £55 per MWh, according to Bloomberg New Energy Finance – though it is more intermittent than nuclear. Solar farms have bid and been awarded UK Government contracts at around £50-79 per MWh earlier this year, with an average of £68. Though some of these may actually be not high enough to get built.
Given the problems the EPR design has been encountering in construction in France and Finland it seems very unlikely the costs will be going down.
The costs of solar and onshore wind are rapidly reducing, as well, while the cost of nuclear hasn't changed for 50 years though the government's independent climate advisors argue it will fall. 
See also: