UK backs $500m loan to scandal ridden Brazilian oil giant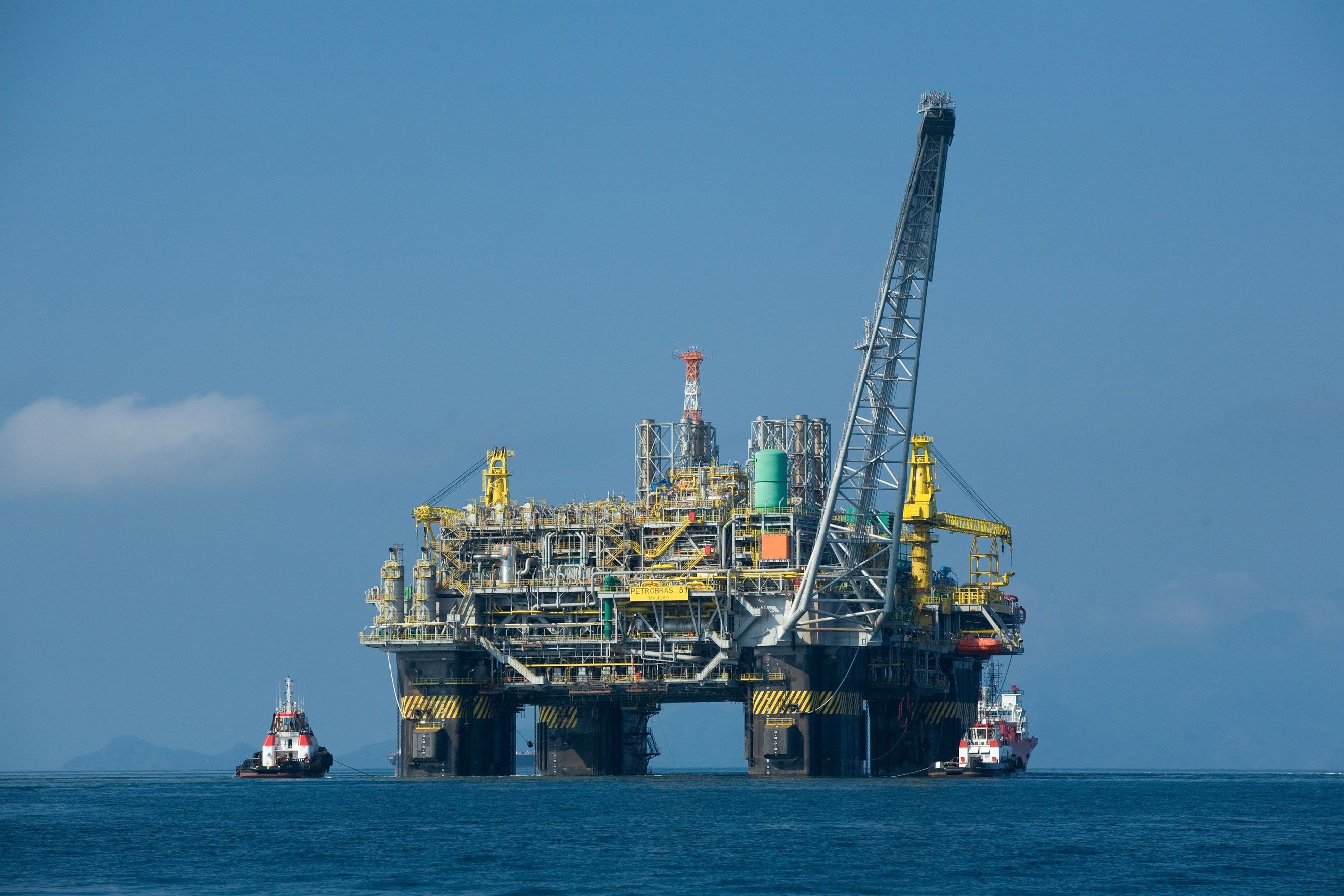 The UK government is to support a $500m (£330 million) loan to Brazilian oil giant Petrobras – which is embroiled in a massive bribery, money-laundering and corruption scandal.
The financial backing by UK Export Finance (UKEF) comes with days to go before the start of global climate change talks in Paris and with the UK arguing against subsidies for fossil fuels.
Since the Conservatives came into power as part of a coalition in 2010, and as the sole governing party in 2015, UKEF has given about £1.885 billion in financial support to fossil fuels projects, an updated Unearthed analysis can reveal.
Fossil fuel backing
Since 2010, UKEF has announced significant support for a range of  overseas fossil fuel projects – from backing for coal mining in Russia to a petrochemical complex in Saudi Arabia.
The new line of credit for the beleaguered Petrobras – and underwritten by UKEF – was announced by Lord Francis Maude, minister for trade and investment, in Brazil. The loan is meant to support Petrobras buying goods and services from UK exporters.
A UKEF spokesperson told Unearthed: "The project to which the new line of credit relates concerns the development of oil and gas production facilities associated with the Campos Basin, Santos Basin and Espirito Santo Basin geological units."
This is the latest in a long history of UK support for Petrobras' projects. In 2012 UKTI hailed a new US$1 billion (around £660 million) line of credit to the oil major, supporting its gas and oil exploration in the South Atlantic.
The deal was criticised at the time for its potential to damage the environment. Petrobras plans to drill deep into the pre-salt, which is unconventional and has specific risks associated with the depth of the wells and the corrosiveness of the salt.
Petrobras bribery scandal
Even though the Petrobras scandal broke in March 2014, UKEF underwrote Petrobras deals with a further £115 million of support in 2014-15, which was on separate to the 2012 $1 billion contract. 
UKEF's latest annual report, for 2014-2015, stated that: "Reinsurance was provided to support the UK element of two large pipe laying vessels, being built by IHC, to be chartered initially to Petrobras to assist the development of oil production."
A 2005 UKEF taxpayer funded loan of $52m (£35m) to Petrobras for the firm to build the large P-52 offshore rig has been implicated in an investigation into bribery. Witnesses identified UK firm Rolls-Royce as bribing the oil giant to be a beneficiary of a Petrobras contract, according to the Guardian. The British firm said it "will take all necessary action to ensure compliance"  
OECD guidelines on bribery – which UKEF follows – state "members may not provide support for a transaction if there is credible evidence of bribery". Earlier this year UKEF told Unearthed it would take into careful consideration of reforms made by Petrobras management before deciding on further support.
Supporting oil
In the last year, UKEF has financially supported oil projects in Abu Dhabi, Ghana, India, Norway and Saudi Arabia as well as Brazil, according to its 20014/15 annual report.
UKEF helps to minimise the risk for UK exporters making deals overseas by using taxpayer money to partially underwrite bonds deals with foreign companies. Export Credit Guarantees are the main instrument used to underwrite deals by UKEF.
The Conservatives (with their Lib Dem coalition partners) made in 2010 to support renewables projects "instead of investment in dirty fossil-fuel energy production".
Read more: