Leading housebuilder pushed for weaker climate targets
Taylor Wimpey told British government its plan to dramatically cut emissions from new-build houses by 2025 was "too ambitious"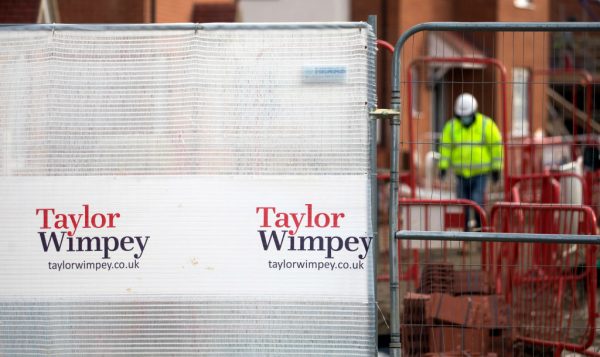 One of Britain's largest housebuilders tried to water down the government's signature green homes policy, according to documents obtained by Unearthed.
In a government consultation last year, Taylor Wimpey – the country's third largest builder by number of homes – argued that the government's target of a 75% to 80% cut in carbon emissions from new-build properties by 2025 was "too ambitious". 
The response, obtained using freedom of information rules, also described the government's proposed 'fabric standard' – which will require new-build homes to be much better-insulated  – as "too demanding".
These positions were largely at odds with those of other leading developers such as Barratt Homes and Berkeley Group, both of which backed the government's climate proposals.
According to the government's summary of the consultation, Taylor Wimpey's stance was taken by just 2-3% of respondents. The majority in fact said the government's policy did not go far enough.
The Home Builders Federation, however, agreed with Taylor Wimpey that the timetable for the policy was too ambitious, though the trade association said it supported the targets in principle.
Dr Jan Rosenow, Europe Director at energy think tank the Regulatory Assistance Project, said: "The homes we build today will be here for many decades to come. It is absolutely critical that what we build today is fully compatible with the UK's climate goals. This means new buildings need to be as efficient as they can be heated by low carbon technology. 
"A weak standard for new homes will cost us dearly in the future."
He added: "Whilst we discuss zero carbon buildings other countries have just done it. In Switzerland 90% of new buildings have a heat pump and are very energy efficient. Other markets such as the US and Germany have followed with heat pumps steadily becoming the dominant heating technology in new buildings. It is about time for the UK to show some leadership."
A spokesperson for Taylor Wimpey said the firm had updated its environmental strategy in the year since its consultation response, to include an "ambitious carbon reduction target approved by the independent Science Based Targets initiative". 
"Taylor Wimpey communicated its support in the consultation response and remains fully supportive of the UK Government's target to achieve net zero emissions by 2050," she said. 
"We also embrace the Future Homes Standard with its ambition to reduce carbon emissions from homes in use by 75-80% by 2025."
But she added: "In response to the Government's calls for honest interaction and dialogue around the Future Homes Standard in 2020, Taylor Wimpey identified a number of challenges relating to the practical implementation of the proposals. 
"These challenges led to concerns that the delivery of viable and much-needed new housing could be prejudiced, which we duly communicated to the government in our response."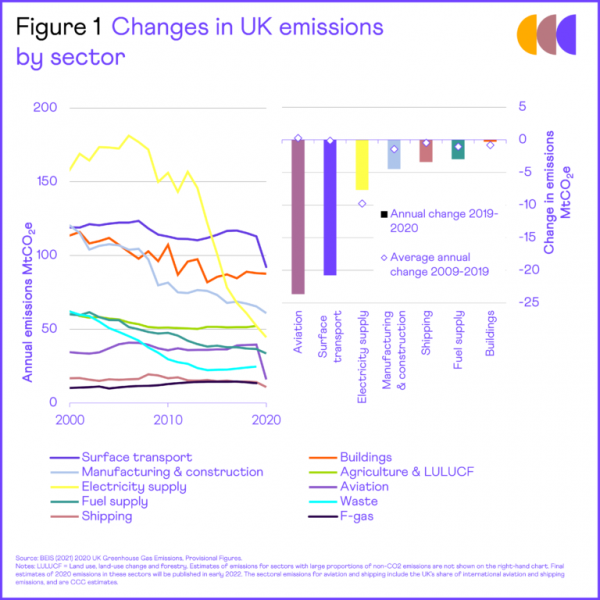 Future Homes Standard
The British government finally released its Future Homes Standard at the start of this year, nearly a year after the end of its consultation. These new building regulations are intended to significantly cut carbon emissions from what has become the country's second-most polluting sector after transport.
The standard will require new-build homes to achieve a significant improvement in energy efficiency, known as the fabric standard, as of 2022. From 2025, it will require emissions to be further cut – by 75-80% compared with current standards – primarily by moving to low-carbon heating systems such as heat pumps. 
In its response to the consultation that closed a year previously, Taylor Wimpey had claimed there was a "lack of evidence to support the viable delivery" of the policy "within the proposed timescale," citing the limited availability of skills and supply chain.
It called for "flexibility" in meeting the planned energy efficiency target, and observed that it "goes beyond" what was recommended by the now-defunct Zero Carbon Hub – although these recommendations predated the government's net zero commitment and even the Paris Agreement itself.
The UK had originally aimed to make all new-build homes zero carbon by 2016, but this policy was scrapped by the then-government less than a year before it was due to take effect. The move had been lobbied for by at least one major housebuilder, and was welcomed at the time by the HBF. 
The first details of Taylor Wimpey's objections to the Future Homes plan emerged last spring, when the government was still hoping to introduce the first changes by October 2020. Taylor Wimpey chief executive was reported as saying this timetable was "unworkable". 
Last month Taylor Wimpey released a climate and environment plan that targets cutting carbon emissions intensity from its supply chain and customer homes by 24% by 2030.
The housing sector is increasingly under fire for failing to cut its emissions, with the Committee on Climate Change's recent report concluding that buildings are now the second greatest source of greenhouse gas emissions, and only marginally below transport.