Heathrow runway: will it ever actually take off?
MPs have voted for Heathrow expansion. But days before, the government's weakened its pledge to cap road traffic. It's one issue that will have to be resolved after the vote. Here are the others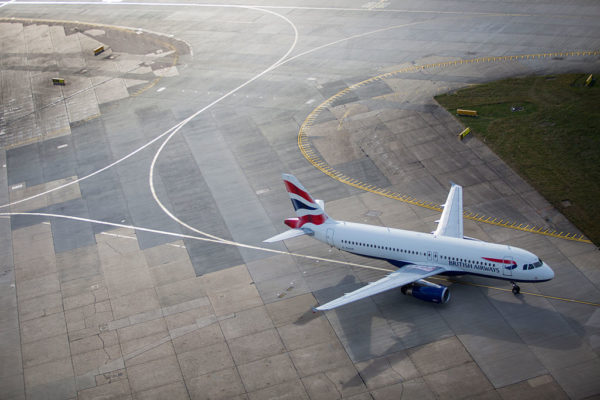 Parliament has approved Heathrow expansion, by a majority of 415 to 119.
Although the vote may seem like the end of it, the challenges that have beset the proposals still threaten to hold it up, create controversy or even prevent it happening at all.
Here are the problems Heathrow and the government must overcome if the runway is to ever actually happen.
Will road traffic targets be binding?
The British government appeared to weaken its stance on road traffic targets for the runway days before the vote. 
Heathrow's pledge to put "no more airport-related vehicles on the roads" has been repeatedly cited by both the government and the airport as part of their strategy to prevent the runway breaching air pollution limits.
Last year, the government included the pledge among a series of conditions required for it to approve the expansion.
It stated that: "for a scheme to be compliant with the Airports National Policy Statement, the Secretary of State would expect Heathrow Airport Ltd to set specific mode share targets to get more than half of airport users onto public transport, aimed at meeting its pledge of no more airport-related road traffic with expansion compared to today".
But in a tranche of documents released on Thursday, it said that this commitment may no longer be a requirement, citing unspecified "unintended consequences".
The Department for Transport has since told Unearthed that the pledge could, for example, lead to bus or coach traffic being penalised. DFT said that its policy on the road traffic pledge has not changed, but that "it is important to not lock this [the road transport target] in now". It said it is for Heathrow to detail how it will meet it.
Lawyers at ClientEarth, which has successfully taken the government to court over its inability to meet air pollution limits, said that dropping the target would make air pollution even worse.
Katie Nield, lead clean air lawyer, told Unearthed: "The latest air quality analysis suggests that the current proposals for a third runway will have real difficulty in complying with the UK's ability to meet its legal obligations.
"Road transport is the biggest contributor to illegal levels of air pollution in London, so dropping the need to meet Heathrow's pledge to not increase road traffic is clearly not going to help. It also relies heavily on the effective implementation of measures set out in the government's 2017 air quality plan – something I do not think we can take for granted."
It could break air pollution laws
This is why the road traffic target matters.
The question of whether a third runway can be built within air pollution laws has long been a point of contention between lawyers, campaigners, scientists and the government.
The government asserts that it can, but its own documents – including an analysis commissioned from independent experts – state that it may not be possible.
That's a problem because the consent for development can only be passed if it does.
In 2016, research showing that the new runway would be compliant with air quality law was widely publicised, but seems highly questionable, not least because it was not (and has still not been) published, never mind peer-reviewed.
There's a multibillion £ hole in the budget (and it's not clear who's paying)
The pledge to cap road traffic will require large-scale changes to public transport to cope with the extra passengers. 
But the cost of upgrading transport links of an expanded Heathrow could be anything from £1bn to £18bn, depending on who you ask.
In their final report, the Airports Commission put the price at around £5bn, but TfL, the government agency responsible for London's public transport system, estimated that it could be as much as £18.4bn. They warned the Commission that the costs had been vastly underestimated, but the figures remained unchanged.
Even if you take the Commission's estimate, it's not clear who will be stumping up the cash. Heathrow have repeatedly said that their budget will total £1bn, but transport secretary Chris Grayling keeps insisting that their contribution will be "much higher".
So will the taxpayer have to make up the difference?
The government has said that it will not, a pledge that was slammed by their own Tory MP Justine Greening (whose constituency is near Heathrow) over the weekend as "deliberately misleading and deeply naive".
Transport upgrades aside, there's also the question of how sustainable the whole project will be for the airport; the Commission estimates that expansion could saddle it with £27bn of debt.
It could break climate change laws
It's *very* difficult to see how a third runway at Heathrow is compatible with the UK's climate change commitments.
The Climate Change Act currently requires the government to implement an 80% cut to emissions by 2050, based on 1990 levels, in order to limit global temperature rise to "as little as possible" above 2C.
Last week the government's independent advisors, the Committee on Climate Change (CCC), wrote to transport secretary Chris Grayling to say that aviation emissions cannot rise – as they are forecast to – if the UK is to meet these legally binding carbon targets.
"Higher levels of aviation emissions in 2050 must not be planned for, since this would place an unreasonably large burden on other sectors," they wrote.
Moreover, in April, climate minister Claire Perry made a surprise announcement that the UK will review its climate targets in light of the Paris deal's target to keep temperature rise within 1.5C.
This would mean that by 2050, even without a new runway, aviation will be consuming half (yes, half) of the UK's carbon budget, according to a Carbon Brief analysis.
The challenge of reconciling the runway with legally binding climate change targets is about to become more palpable; the vote has been scheduled days before the launch of a CCC report on aviation emissions. It's expected to warn that growing aviation emissions could jeopardise climate targets and mean that homeowners and business have to sacrifice gas cookers, central heating boilers and petrol cars if the UK is to meet them.
So, unsurprisingly, there are legal challenges
Four local councils are set to launch a judicial review of the decision if it gets approval tonight.
Hillingdon, Richmond, Wandsworth and Windsor & Maidenhead (including Theresa May's own constituency) will argue that the airport has failed to show it can expand within air pollution laws and not provided assurances or information on noise, the budget for transport connections or flight paths.
The challenge is backed by London mayor Sadiq Khan and Greenpeace.
Another lawsuit is set to be launched by Heathrow Hub, a rival bidder that wants to extend the current runway, rather than build another one.
The company has hired a City law firm and lodged a complaint with the Competition and Markets Authority, arguing that in Heathrow Airport Ltd has abused its dominant market position by effectively vetoing the extended runway plan.
DFT said in full: "The government's position has not changed. The National Policy Statement sets out very clear targets for the modal share of journeys made to and from the airport by public transport, and we expect these to be met. The NPS also states that 'Heathrow Airport should continue to strive to meet its public pledge to have landside airport-related traffic no greater than today.'
"Although we welcome Heathrow's pledge for no traffic, it is for Heathrow to set out how it will deliver this. We expect the airport to work up the detail alongside any application for development consent, but it is important not to lock this in now, as what we care about is the airport consulting with local communities on how best this can be achieved. This will allow the airport's plans to avoid any 'unintended consequences.' For example, we wouldn't want their plans for no new traffic to penalise bus or coach traffic going to the airport as we want to encourage people to use this instead of private cars."