Climate leadership at Paris talks: What have key world leaders said on climate change?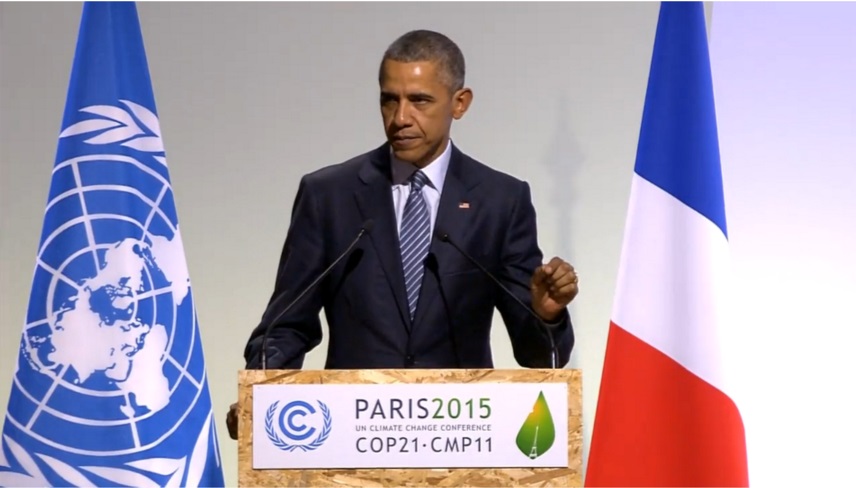 Barack Obama
Obama clearly want to make robust action on climate change a legacy of his presidency. He's pushed through – despite many challenges – the Clean Power Plan to reduce emissions, extended clean water regulations that will affect polluting industries and announced a historic climate with China ahead of the Paris talks.
What he's said at COP21:
"The threat of climate change will define the contours of the century more than any other challenge." — President Obama @POTUS at #COP21

— NRDC (@NRDC) November 30, 2015
Obama quotes Martin Luther King in Paris #COP21 speech. #MLK @350 pic.twitter.com/RYmASBauyc

— Mark Johnston (@mark_johnston) November 30, 2015
Obama: 'Our progress will be measured in the suffering that is averted' #COP21

— Unearthed (@Unearthed) November 30, 2015
Obama promises to pledge new money to Least Developed Countries Fund tomorrow. #ParisClimateConference

— Sophie Yeo (@some_yeo) November 30, 2015
Obama references #KeystoneXL, the Clean Power Plan and the solar revolution #COP21

— Unearthed (@Unearthed) November 30, 2015
What he said before:
Climate change is "one of the key challenges of our lifetimes and for future generations"
"What we need is an agreement that's ambitious — because that's what the scale of the challenge demands. We need an inclusive agreement — because every country has to play its part. And we need an agreement that's flexible — because different nations have different needs."
Analysis:
@BarackObama speech so different from Copenhagen. Calling for hope over cynicism. Recognizing differences and need to support others #cop21

— Ruth Davis (@ruthdavis27) November 30, 2015
Obama basically recognised loss and damage (though didn't call it that). Significant acknowledgement of change in US attitude on this? — Sophie Yeo (@some_yeo) November 30, 2015
#Obama hints at new strategy to help #climate vulnerable when he meets Pacific leaders on Tuesday – poss #lossanddamage offer on table?

— Edward King (@edking_CH) November 30, 2015
Xi Jinping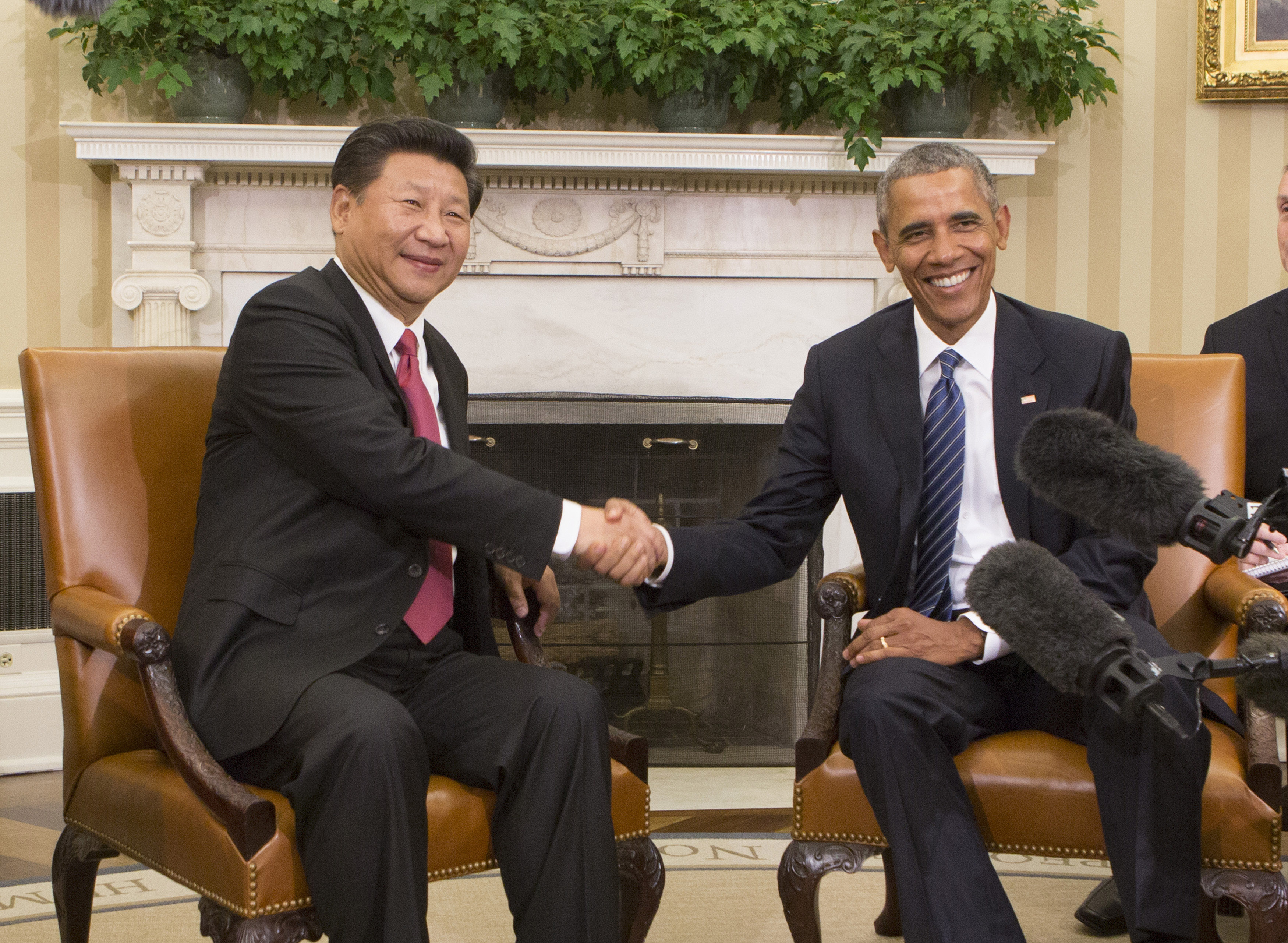 Chinese premier Xi Jinping has been making big strides towards tackling climate change – investing in and building more solar and wind than any other country in the world, as well as cracking down on coal-related air pollution – resulting in China's emissions growth slowing down, which has helped the world's emissions to stall. He's planning a cap-and-trade system for carbon emissions. Xi also heralded an agreement with Obama to reduce emissions.
What he's said at COP21:
Xi: 'I believe the Paris conference will yield satisfying results' #COP21 — Unearthed (@Unearthed) November 30, 2015
Xi: "Addressing climate change should not deny the legitimate needs of developing countries to reduce poverty." #COP21 — Lisa Friedman (@LFFriedman) November 30, 2015
Xi Jinping, President of China – #COP21 is not a finish line, but a new starting point. #climatechange pic.twitter.com/H4o9FiISoW — UN Environment (@UNEP) November 30, 2015
China's Xi Jinping, at #COP21 Paris climate summit: China aims to help produce "harmony between man and nature." — Eric Holthaus (@EricHolthaus) November 30, 2015
President Xi Jinping – China will strive to achieve a peak in emissions as soon as possible, and by 2030. #COP21 — Ruth Davis (@ruthdavis27) November 30, 2015
Xi touts China's renewables leadership, new carbon trading system and says climate change will feature in next 5 year plan #COP21 — Unearthed (@Unearthed) November 30, 2015
What he said before:
"Climate change is a global challenge at which no country can stand on their own. Developed and developing countries have different historical responsibilities for climate change, and different development needs and capabilities. Just like in a car race: it would be neither reasonable nor fair to apply the same speed requirements to cars which have run far ahead and those which have only just left the starting point."
"China is ready to play a constructive role and work for the timely conclusion of a comprehensive, balanced and strong agreement at the Paris conference."
Xi Jinping said his country was making "unceasing efforts" in the fight against climate change.
Analysis:
China is not the same country as it was six years ago in Copenhagen. Coal consumption, the biggest driver of emissions, is declining whilst the country's position has shifted through bilateral statements made with the US and France.  The statement basically wrapped up China's announcements so far this year including it's INDC and $3.1bn USD south cooporation finance.
Loving Xi Jinping's "future of win-win cooperation" #cop21 – much better than tedious, narrow cynicism #backclimateaction — Richard Black (@_richardblack) November 30, 2015
As Xi Jinping took podium in Paris, Beijing air pollution reached "beyond index"/"crazy bad" – as if to show why China is moving beyond coal — Lauri Myllyvirta (@laurimyllyvirta) November 30, 2015
Angela Merkel

Germany's Chancellor, Angela Merkel has been making efforts this year to herd world leaders into agreeing to decarbonisation – in a significant win for Merkel she got G20 leaders to agree to stopping emissions from burning fossil fuels by the end of the century. On the home front, Germany has a high proportion of coal in its energy mix – but apparently is mulling a lignite phase out. Merkel supports a global carbon trading system.
What she's said at COP21
@Unearthed Some would argue it's also the last before it's too late.

— FTI Energy UK (@FTI_SC_EnergyUK) November 30, 2015
Merkel: 'We will double our funding for clean energy, and ensure the poorest countries are given necessary finance' #COP21 — Unearthed (@Unearthed) November 30, 2015
Merkel: 'Renewable energies are already one of the main pillars of Germany's energy mix' #COP21 — Unearthed (@Unearthed) November 30, 2015
What she said before:
"Climate change and prosperity have to go hand in hand…we cannot go without growth, we just have to generate it in a different way."
"We must now agree on a binding review mechanism under international law, so that this century can credibly be called a century of decarbonisation."
Vladimir Putin

Not necessarily seen as a leader on climate change, there are question marks over whether the Russian PM believes the evidence it is happening. But he seemed to toe the line in his remarks at the Paris talks.
What he's said at COP21
Putin: 'Climate change has become one of the gravest challenges humanity is facing' #COP21 — Unearthed (@Unearthed) November 30, 2015
Putin hails Russian development of carbon nanotube technologies that could deliver massive emissions reductions. — James Murray (@James_BG) November 30, 2015
Putin says the Paris deal should be legally binding #COP21 — Unearthed (@Unearthed) November 30, 2015
President Putin says Russia has reduced carbon intensity of economy by a third this century — James Murray (@James_BG) November 30, 2015
What he said before
"The issues that affect the future of all people include the challenge of global climate change. It is in our interest to make the U.N. Climate Change Conference to be held in December in Paris a success."
Analysis:
Putin avoids geopolitics in speech at #COP21 – another hopeful sign of low likelihood that talks will be derailed by external events

— Nick Mabey (@Mabeytweet) November 30, 2015
For a former climate denier, Putin has come from far. But to claim Russia is leading the battle might be overstretching it a bit…. #COP21

— Bas Eickhout (@BasEickhout) November 30, 2015
Narendra Modi
India's PM Modi is undertaking a massive renewables push – especially solar, aiming for 100GW by 2022. But India, the world's third biggest emitter – also has the goal of double coal power by 2020 – despite some pretty dire air pollution. Solar could be cheaper than coal in India by 2020.
What he's said at COP21
"The prosperous still have a strong carbon footprint and the world's billions, while countries at the bottom of the development ladder are seeking space to grow. So the choices are not easy… Democratic India must grow rapidly to meet the aspirations of 1.25 billion people – 300 million of whom are without access to energy. We are determined to do so, guided by an ancient belief that people and planet are inseparable, that human well being and nature are indivisible."
The principles of equity and common but differentiated responsibilities must remain the bedrock of our collective enterprise: PM Modi #COP21

— Times of India (@timesofindia) November 30, 2015
We will succeed if we have the wisdom to craft a collective partnership that balances responsibilities and capabilities: PM Modi #COP21

— NDTV (@ndtv) November 30, 2015
We need conventional energy but we should make it clean: PM Modi #COP21 #MyClimateMyFuture pic.twitter.com/Ti8APKJFT3

— NDTV Retweets (@NDTVRetweets) November 30, 2015
What he said before:
"The excess of few cannot become the burden of many" "By changing our lifestyle and creating consciousness, it can help us deal with climate change."
"Climate change is a major global challenge but it is not of our making. It is the result of global warming that came from prosperity and progress of an industrial age powered by fossil fuel."
Analysis: There wasn't a huge amount of instant analysis – but Modi's speech (which followed an earlier address to a separate forum on the wonders of Solar) is perhaps the clearest indication of the battle ahead. Carbon space, common and differentiated responsibilities and clean finance. Modi held out the olive branch of a clean future for India – but he'll negotiate hard.  
David Cameron  

UK prime minister David Cameron has wanted to be a climate leader. Apart from famously promising the 'greenest government ever' and posing with huskies – the PM has urged a global agreement in Paris in December, and signed a pledge to tackle climate change. His government has announced a phase out of coal by 2025 (it's conditional) but also overseen a bonfire of renewables subsidies (apart from offshore wind).  
What he's said at COP21:
David Cameron at #COP21 climate change summit: "Imagine what we would have to say to our grandchildren if we failed" https://t.co/OvNOM6JNsr

— Sky News (@SkyNews) November 30, 2015
UK @David_Cameron on #COP21 marathon:"We can safely say every point that needs to be made has been made." Adds:"It's doable, not difficult"

— William Horobin (@WHorobin) November 30, 2015
 What he said before: "Climate change is one of the most serious threats facing our world. And it is not just a threat to the environment. It is also a threat to our national security, to global security, to poverty eradication and to economic prosperity."  
Analysis:
Paris #COP21. Passionate Cameron speech repeatedly asks "what's too difficult" for us to tackle climate change. Could it be George Osborne?

— Geoffrey Lean (@GeoffreyLean) November 30, 2015
#COP21 Cameron's 'too difficult' climate speech at Paris was not bad. But hard to reconcile with his govt's actions on green policy at home

— Adam Vaughan (@adamvaughan_uk) November 30, 2015
is David Cameron essentially rehearsing his excuses on #climatechange? definitely not making any commitments yet in speech #COP21

— Kyla Mandel (@kylamandel) November 30, 2015
Also read: