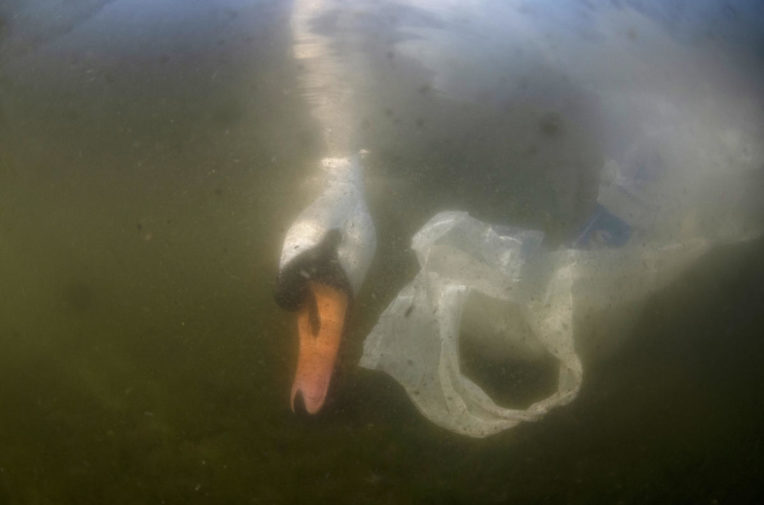 A mute swan is photographed next to a plastic bag in the river Trent. The UK is set to miss its targets on river conditions and biodiversity. Photo: Jack Perks/Greenpeace
UK set to miss raft of environmental targets in 2020 and beyond
As a decade comes to an end, the clock ticks down on the time available for the UK to meet an array of long standing environmental targets, from recycling to air pollution
UK set to miss raft of environmental targets in 2020 and beyond
As a decade comes to an end, the clock ticks down on the time available for the UK to meet an array of long standing environmental targets, from recycling to air pollution
A mute swan is photographed next to a plastic bag in the river Trent. The UK is set to miss its targets on river conditions and biodiversity. Photo: Jack Perks/Greenpeace
The UK is on track to miss a whole range of environmental targets in the early 2020s, including many that are legally binding and come from the EU, according to an analysis by Unearthed and the Financial Times. 
In a decade that saw David Cameron promise to lead "the greenest government ever" and Theresa May pledge to "leave the environment in a better state than we found it", and Boris Johnson promise to "do extraordinary things on the environment", the data tells a different story. 
The analysis of performance against existing targets comes amidst uncertainty over the future of  the UK's environmental regulation. 
Boris Johnson recently scrapped a commitment to meet EU environmental standards post-Brexit. The change to Theresa May's deal mean that though EU standards have already been transposed into UK legislation many could be undone in future.
Tom West, UK environment lead at Clientearth, told Unearthed that: "without a separate binding obligation not to row back from existing environmental standards, there is a risk that the government could relax commitments relatively easily, in the future. That's why we need a legal commitment to non-regression on environmental standards in primary legislation."
Moreover, the oversight role of the EU Commission and courts will cease to exist at the end of the transition period.
The government has set out plans for a new environmental watchdog – the Office for Environmental Protection (OEP) – but it won't have the power that the EU has had to impose hefty fines on the government.  It could, however, bring legal proceedings against a public authority regarding an alleged breach of environmental law, through a mechanism in the Upper Tribunal called "environmental review".
Air pollution
The UK's most prominent failure to meet EU derived targets is probably air pollution.
The government has been breaching EU standards on nitrogen dioxide concentrations for years, and has been held to account for it in the courts, but less well covered is its record on total emissions (as opposed to the concentration in the air). This is tracked through the EU's National Emissions Ceiling Directive, which set targets for 2020 for five pollutants: nitrogen oxides (NOx), non-methane volatile organic compounds (NMVOCs), sulphur dioxide (SO2), ammonia (NH3) and fine particulate matter (PM2.5). 
Official projections anticipate that the UK will meet its commitments on the first three of those pollutants, but miss those for ammonia and PM2.5 – the most damaging pollutant of all to human health. 
As a result, in April the UK was obliged to come up with a plan to hasten progress (pdf), which includes proposals to cut emissions from agriculture and domestic heating. But the government's own data shows that even if all of these proposals were in place and having an effect before the end of next year (which is unlikely), they would only just meet the PM target and would likely still miss the ammonia target. 
"It all seems to be too little too late," Katie Nield, ClientEarth's UK clean air lawyer told Unearthed. "The UK has been aware of its 2020 targets for over seven years now, so why are ministers still to face up to what is needed to comply with the law and protect people's health from air pollution?"
Ammonia emissions have been on the rise again over the last decade, due to a lack of action in the agricultural sector. Meanwhile particulate pollution has been decreasing, but not at a fast enough rate to meet the target. Households are now by far the largest source of PM2.5, as the popularity for burning wood at home is on the rise.
The emissions commitments are set by the UN's Gothenberg Protocol, which the UK is signed up to independently, so when it comes to Brexit we'll still have them, but the EU will not be there to enforce them.
Climate
The UK's success in reducing emissions from coal power is well documented but in other areas of the economy the UK is actually behind the curve.e. 
For example, it has a target from the EU to produce 15% of its energy – electricity, heat and transport – through renewables by 2020. 
According to Dave Reay, professor of carbon management at the University of Edinburgh, the UK is exceeding its specific electricity target, which is to generate 30% of electricity from renewable sources by 2020, thanks to its progress on offshore wind.
But when it comes to the overall target, however, the latest figures show that only 11% of the UK's energy was produced through renewables in 2018. This figure has grown by around one percentage point every year since 2014, so the government will need to double its rate of progress if it is to hit its target.
Possibly more crucially, the UK is set to miss two upcoming carbon budgets. These budgets, part of a system established in 2008, are legally binding limits on the net amount of greenhouse gases that can be emitted in the UK over a series of four-year periods.
According to the government's own analysis from earlier this year, the UK will meet its budget for 2018-22, but will miss targets for the following two periods.
Prof Reay told Unearthed: "To put us back on track, we would need some really far-reaching changes, right across government. And at the moment, we've got little bits around the edges as far as I can see. So we're not on track to meet those."
If it does fail to meet a budget, the government is legally obliged to explain to Parliament why this has happened and to set out how it intends to be more ambitious in the following budget.
Prof Reay said he's worried the government will decide to borrow against its over-performance on past budgets, which, he said, wouldn't be in line with its net zero target or the Paris agreement.
He added: "This is the number one priority and they need to get that."
Water
The EU set all member states legally binding targets for water pollution that they were originally supposed to hit by 2015. With the UK having missed that date, the latest figures suggest that it will also fail to meet the extended target of 2021.
This target, known as the Water Framework Directive, monitors bodies of water for various kinds of pollution. The aim is for all water bodies to achieve 'good' status.
The UK is some way off.
According to figures from the Joint Nature Conservation Committee, 35% of the UK's surface water bodies are in good or better condition, well below the target. When it comes to rivers, the situation is even worse, with just 14% of the UK's rivers meeting good or better status. This figure has actually fallen steadily since 2014, when it stood at 17%.
Mark Lloyd, chief executive of The Rivers Trust, told Unearthed: "We've gone backwards."
The Environment Agency (EA) has used a derogation on the target for many areas, saying that implementing measures to achieve it would be "disproportionately expensive".
Lloyd said this should be interpreted to say: "we haven't been given sufficient budget to do this by the government."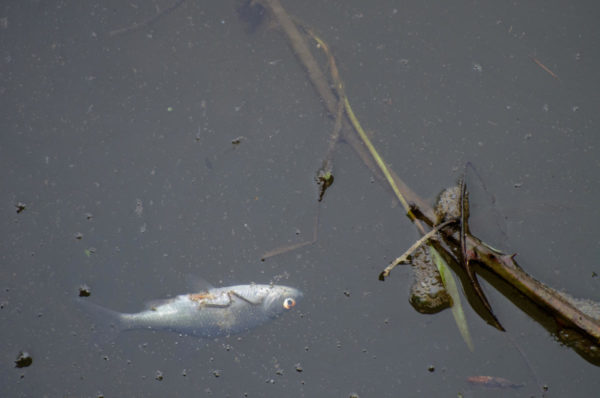 Lloyd conceded that there are some success stories. The government has in many places successfully implemented the Urban Waste Water Treatment Directive, which deals with water pollution in cities, and the Bathing Water Directive in many coastal waters.
But on rural pollution in this country, Lloyd's conclusion was damning: "There is widespread pollution of soil from maize fields and farm slurry from the dairy and poultry sectors, where the EA don't have any income from permits and so they aren't able to take enforcement action.  There are also thousands of sewers which overflow into rivers on a regular basis." 
Trees
When it comes to tree planting, the UK – and England in particular – has long been behind the curve. Woodland covers 13% of the UK's land area, and 10% of England's, compared to over 40% of the EU as a whole. 
David Cameron's government made a commitment to plant 11 million trees in England by 2020 – a target that they were never close to meeting – but since May came in, the target has been retained, but has cheekily been pushed back two years to 2022. 
Although the rate of planting has increased since 2017, it is still not on track to meet the target;at the current rate, the target will fall almost 2 million trees short. 
Even if the target was met, the recommendations of the Climate Change Committee (CCC) put it into perspective.
In order to meet the government's aim to reach net zero emissions by 2050, the CCC recommends that the UK plants 15,000 hectares of woodland per year from 2020 to 2024, and 30,000ha from then until 2050. If other sectors of the economy don't pull their weight, they say this may need to increase to 50,000ha, they say.
But in 2018/19, the UK planted 13,000ha.
The government's planting targets are not legally binding, so cannot be enforced, before or after Brexit. However tree planting is part of the government's overarching strategy to meet legally binding climate targets. 
"Net zero means that government and business are going to have to look at trees very differently," says Susan Twining, chief land use policy adviser at the CLA, a body that represents rural landowners in England and Wales.  
"Once politics have settled down and the Environment Bill comes back into play, the targets will need to be reviewed to be significantly higher than they are now."  
Biodiversity
Tree planting is not the only nature target the UK is flagging on. It was revealed earlier this year that the UK is set to miss almost all of its 2020 biodiversity targets agreed at the international level as part of the Convention on Biological Diversity (CBD). The UK's latest report found that it is making "insufficient progress" on 14 of 19 targets, including on constraining invasive alien species, increasing public awareness and funding on biodiversity and protecting threatened species. 
The CBD targets are not agreed by the EU and so won't be affected by Brexit and are not legally binding so there is no means of enforcing them. 
Unearthed revealed last year that the government has now abandoned efforts to meet its target to conserve half of England's best wildlife sites by 2020, with a leaked document from the government's nature body also warning that it is now too stretched to prevent "further human-induced extinctions of known threatened species".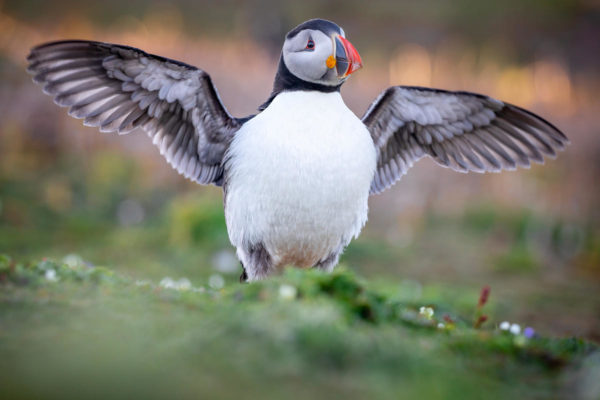 The report on CBD targets said the UK is on track for a few targets, including on safeguarding ecosystems because 28% of land and 24% of its sea is now designated as protected areas. Despite Michael Gove announcing a "blue belt expansion" over the summer, the UK's marine sanctuaries have come under a lot of criticism recently for being no more than "paper parks"; a huge trawler was recently spotted fishing in the sanctuary in the English channel. 
The data on the UK's progress towards the EU's target for its seas to achieve "good environmental status" by 2020 suggests the criticisms are spot on – the UK is currently missing the mark on 11 out of 15 indicators, from birds to fish to litter. 
Waste
After a dramatic increase in recycling in the early 2000s, rates in the UK have plateaued in recent years, with the country now likely to miss a key EU requirement to recycle or reuse 50% of household waste by 2020. 
Libby Peake, a senior policy advisor at Green Alliance, told Unearthed that local authority cuts put in place by the coalition government have led to the national recycling rate being stuck at around 45% for the last few years, according to government statistics. "We're not going to hit the 2020 target, even though it seems we're not that far away," she said.
The Department for Environment, Food and Rural Affairs (DEFRA) has claimed that the UK is outperforming EU recycling targets in other areas. The department states that 64% of packaging was recycled in 2017 – against a target of 55%. But a 2018 report by the National Audit Office found that Defra's figures underestimated widespread fraud and under-reporting in the waste sector. Efforts to spot fraud have been undermined by cuts to the Environment Agency, according to environmental groups and the trade union Unison. 
The decision by China to ban imports of foreign rubbish into the country has also thrown the UK recycling sector into chaos, according to people in the industry. Despite former environment secretary Michael Gove calling on the 2017 to  "stop offshoring our dirt", the UK still exports a huge amount of rubbish overseas, even as countries have followed China's example. In the first eight months of 2019, plastic waste exports from the UK to Turkey increased by 95% to over 92,000 tonnes.
According to Peake, the government's waste and resources strategy published in 2018 "could deal with a lot of the long-standing issues that have led to this levelling off" but it's unlikely these will have much impact on the UK's ability to meet the 2020 targets. 
Simon Ellin, the head of the Recycling Association told Unearthed that the current lack of movement from the government on waste policy means that post-2020 targets are unlikely to be met as well. 
Fishing
In a move that alarmed conservationists, Theresa May's government ditched an EU commitment to end overfishing by 2020 in January. Since Boris Johnson became prime minister, UK fishing policy has been up in the air.
From 2020, EU ministers will be legally bound under the common fisheries policy to set fishing quotas within a "maximum sustainable yield", an amount designed to promote healthy fish stocks based on scientific advice. 
But the May government's fisheries bill, which was supposed to replace EU rules after Brexit, removed the legal duty to limit catches on environmental grounds, and replaced it with a non-binding commitment to push for more sustainable fishing in the future.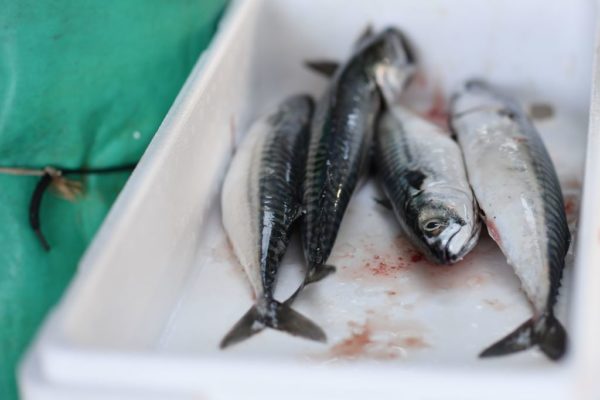 Johnson's government has been silent on how it will replace the fisheries bill to date, but Stuart Singleton-White, head of campaigns at the Angling Trust, said he was not confident it would strengthen overfishing rules.
He said: "We're likely to be left with a vague commitment to do something in the longer term or worse we'll create a free-for-all for our territorial water fisheries."  
The New Economics Foundation think tank named the UK as one of the worst offenders for overfishing in the North East Atlantic, with UK policymakers allocating quotas for 2019 that were 24.3% above limits suggested by scientific advice. But the Mediterranean remains the most overfished sea in Europe, with a UN report finding in 2018 that 62% of its fish stocks are now overfished and "at serious risk of being depleted".
As the UK has wavered on future commitments, it has also failed to implement agreed policy. The House of Lords found in February that a ban on the wasteful practice of discarding edible fish at sea had been hampered by reluctance from the fishing industry and government inaction. 
The Marine Management Organisation (MMO) enforces EU and UK rules in English waters, and is set to carry out any new UK rules, alongside other UK administrations, after Brexit. 
A version of this story was also published in the Financial Times.